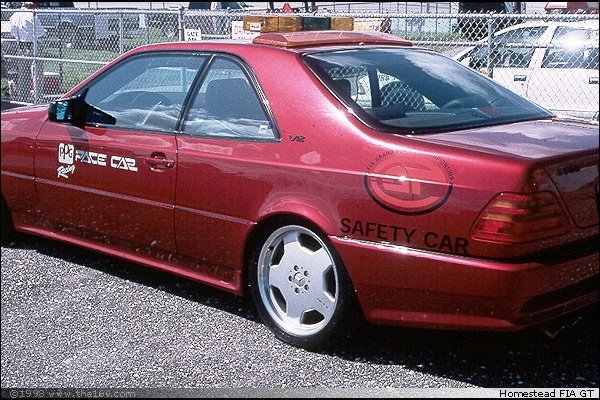 Mercedes AMG S600 Coupe – 1998 PPG Pace Car
Powered by a 500 HP V12.
History
This Pace Car served as a safety car in the 1998 FIA GT races.
Specifications
The S600 is fitted with an aluminum-alloy 6.0-liter V-12 engine that has a peak output of 389 hp at 5,200 rpm and 420 lb.-ft. of torque at 3,800 rpm. Accelerating from 0-60 mph in approximately 6.3 seconds, the Mercedes S600 is finished in PPG's Imperial Red.
Current Status
Unknown.