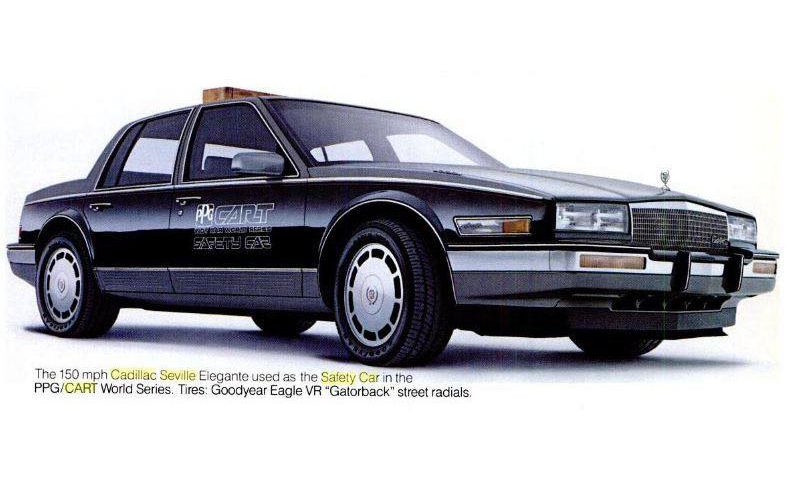 Cadillac Seville – 1987 PPG Safety Car
This sleeper is said to be good for 150 mph!

History
The 1987 Seville came with a 4.1 transverse mounted V8. I'm unsure if this one was modified, but is said to have reached speeds of 150 mph.
Specifications
Unknown.
Current Status
Unknown.