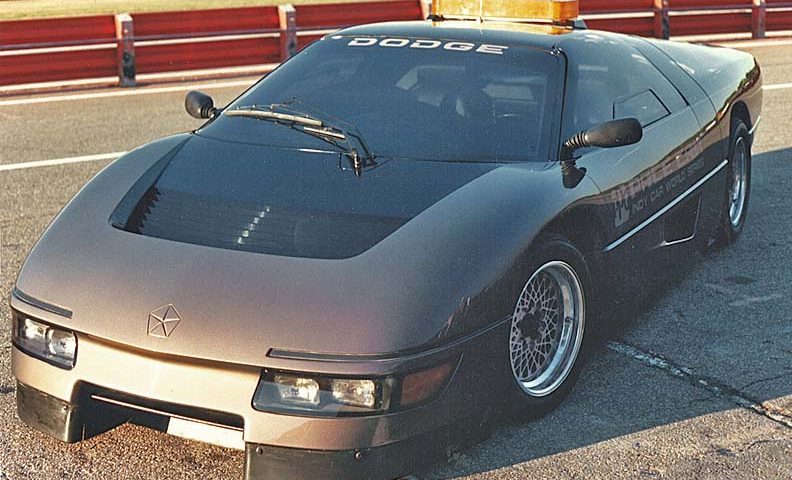 Dodge M4S Interceptor – 1986 PPG Pace Car
One of the most popular PPG Pace Cars, due to being driven by Charlie Sheen in the 1986 street racing film, The Wraith. The M4S is much more than just a celebrity.
History
The M4s was Designed by Bob Ackerman of Dodge. The concept was sponsored by PPG. Three local shops in the Detroit area also had a major role in the build: Michigan Specialized Vehicles Inc, 3-D Industries Inc, and Special Projects. SVI built the engine and the roll cage; it also assembled the powertrain and body; and, it kept the car running for the months of its pace-car service. 3-D Industries modeled the car in clay and produced body-part molds. Special Projects cast the body parts, did final paint and the interior.
Specifications
The mid-engine, rear-wheel drive M4S had a a 2.2-liter four-cylinder engine with two Garrett T25 turbochargers and a Cosworth tuned DOHC 16-valve cylinder head.
The car set its own top speed record at 194.8 MPH, with its engine outputting 440 horsepower at 25 psi maximum boost. Its coefficient of drag was an extraordinary 0.236.
0 to 60 MPH (97 km/h) was achieved in just 4.1 seconds. 1/4 mile in 12.9 seconds. These are common figures for high performance vehicles of today, but to imagine this performance from a turbo 4 cylinder in the mid 80's is mind blowing. The car's weight is unknown, but must be lean with a fiberglass body over a tube chassis.
Suspension on the M4S could be raised in order to drive it on and off transporters. When it was shown it was often left in transport mode.  This explains the tall stance of the M4s in many photos.
Current Status
The Dodge M4S has a proper home inside of the Chrysler Museum.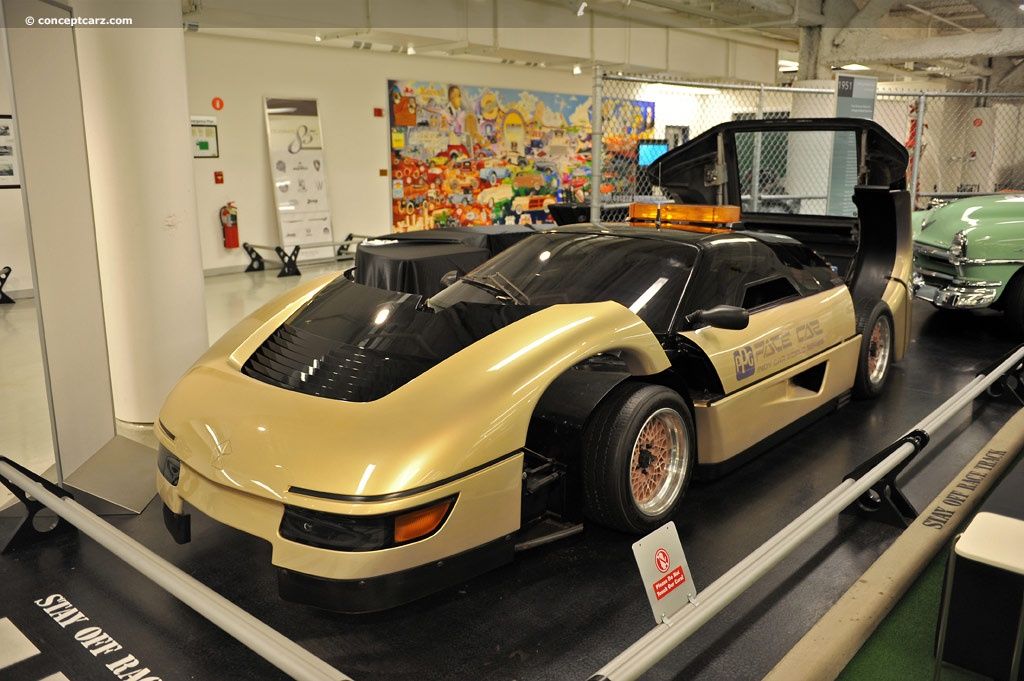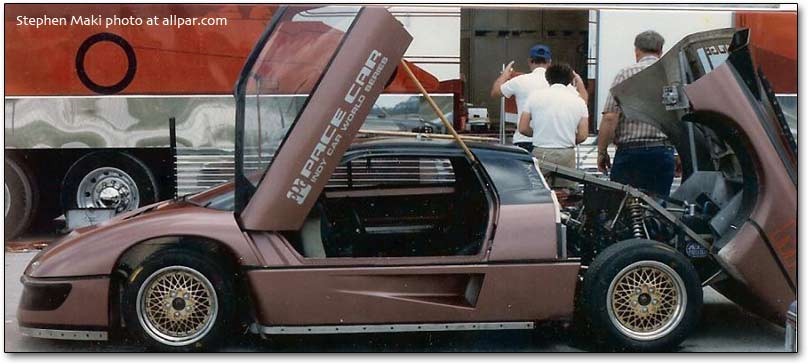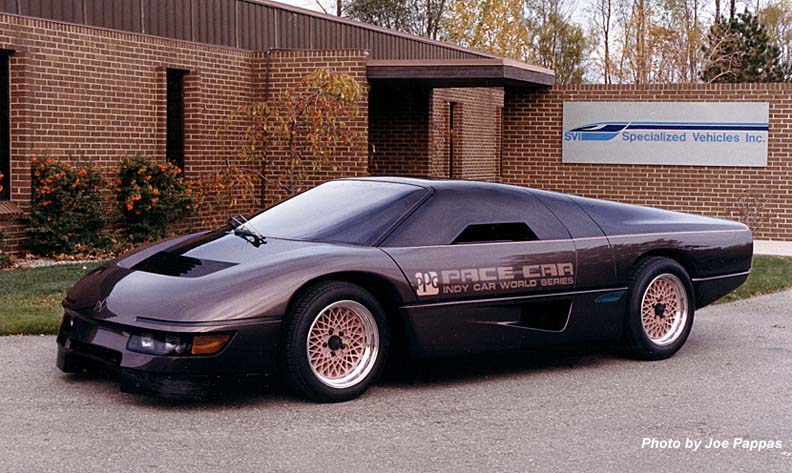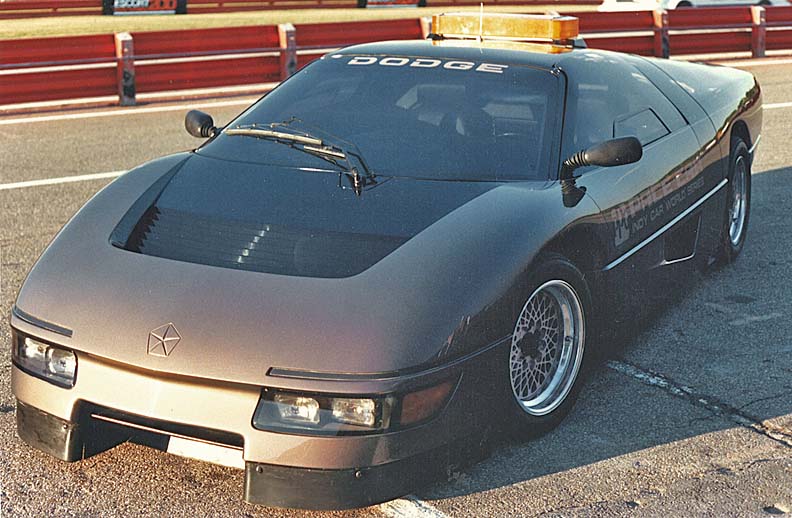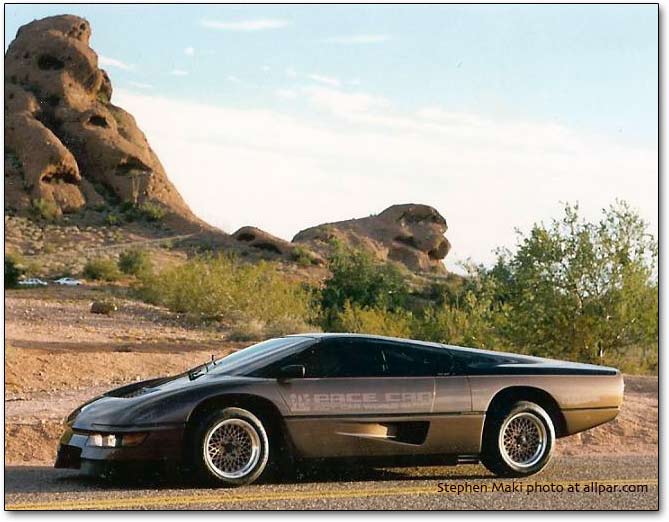 Some great links to more information on the Dodge M4S:
https://www.allpar.com/cars/concepts/dodge/M4S-Ackerman.html <– Definitely worth a click – everything you ever wanted to know about the full history of the M4s from deign to execution to testing.
https://www.allpar.com/cars/concepts/wraith-M4S.html <– The M4S and Hollywood
https://web.archive.org/web/20100129035807/http://www.allpar.com/cars/concepts/dodge/M4S-PPG-Interceptor.html