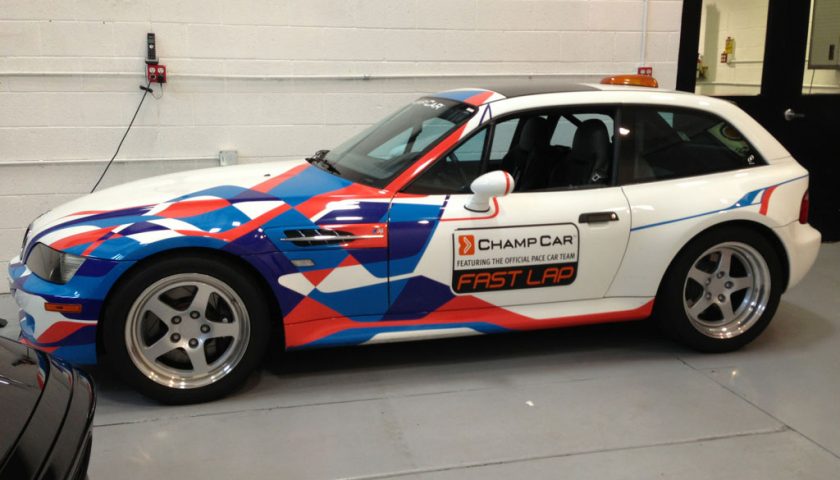 BMW M Coupe – 1999 PPG Pace Car
Now privately owned, this ///M Pace Car still sees occasional track time.
History
I'd have to guess this E36/7 M Coupe Pace Car spent time on the track pre-Champ Car era with "PPG PACE CAR" lettering on the doors, but could only find photos of the car featuring the Champ Car logos.
Specifications
The car features a custom paint job with the colors of the ///M badge flowing throughout. Wearing a Dinan badge on the rear, engine and suspension modifications are unknown. The exhaust appears to be by Dinan. Brembo brakes can be seen through the Fikse FM5 3-piece forged wheels.
Youtube user rerunrerun has a video of the M Coupe on his channel.
Current Status
With so many of these Pace Cars disappearing from the public, I'm happy to say this one is accounted for! It's privately owned, yet still sees occasional track time, such as the photos below at Dorkfest '13, among an army of other M Coupes.
Special thanks to Andrew Carter and z3mcoupe.com forums for keeping these photos alive!