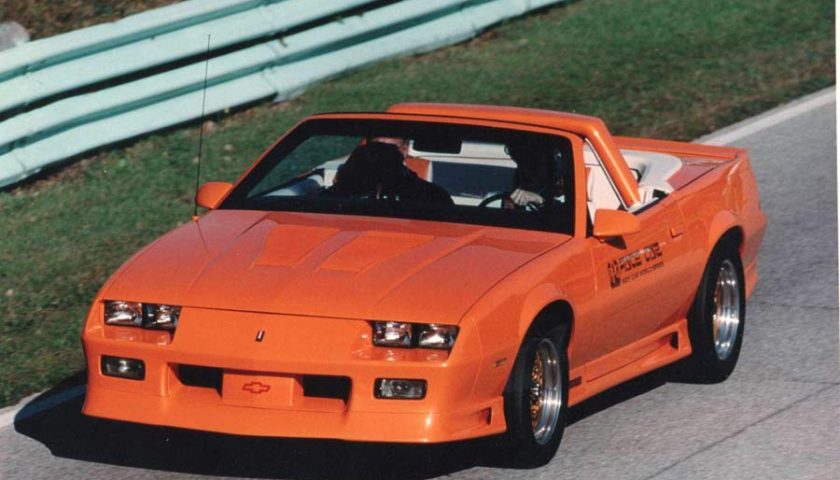 Chevrolet Camaro Z28 Convertible – 1987 PPG Pace Car
Originally Metallic Blue, the Camaro was re-painted bright orange part way through its duty as a pace car.
History
I don't know the exact model year of this 3rd gen Camaro, but I'm guessing it's a 1987 based on other pace cars in group photos and 1987 being the first year of the 3rd gen convertible.  I've seen it in photos from the 80's, wearing the original metallic blue paint, and photos from the early 90's, wearing the bright orange paint.
Specifications
Unknown.
Current Status
Unknown, but based on the photos in the warehouse from around 2008, it's likely to have been sold to a private collector.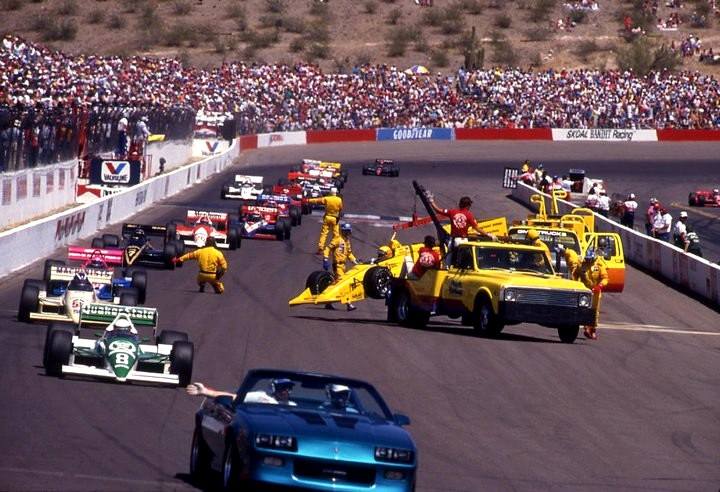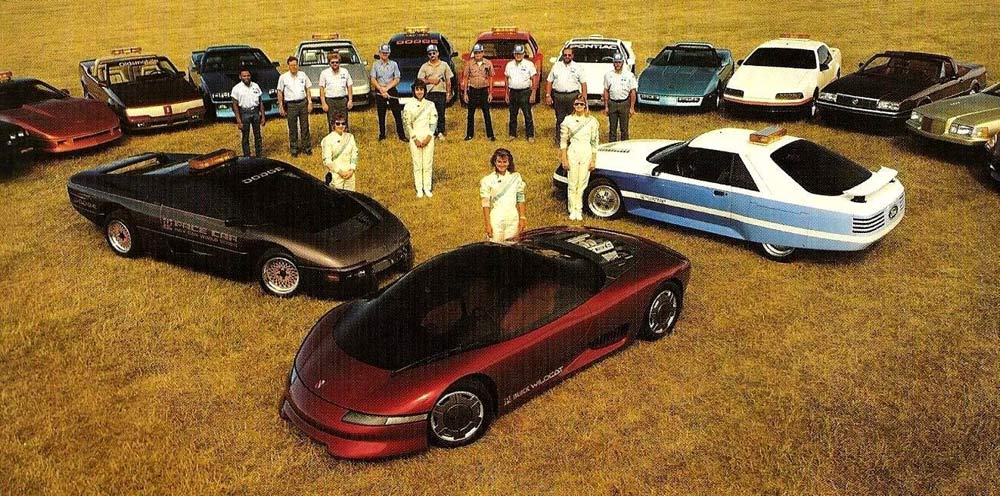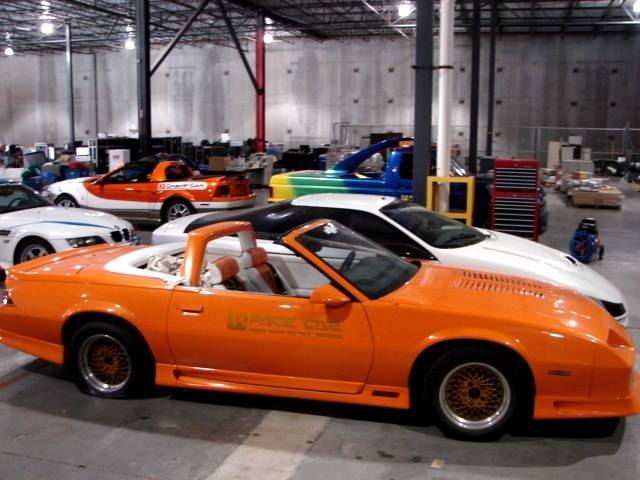 That's the 1983 Z28 Concept parked next to the '87. In the background is the '99 BMW M Coupe, '91 F150, and '99 Champ Car Mustang Cobra.