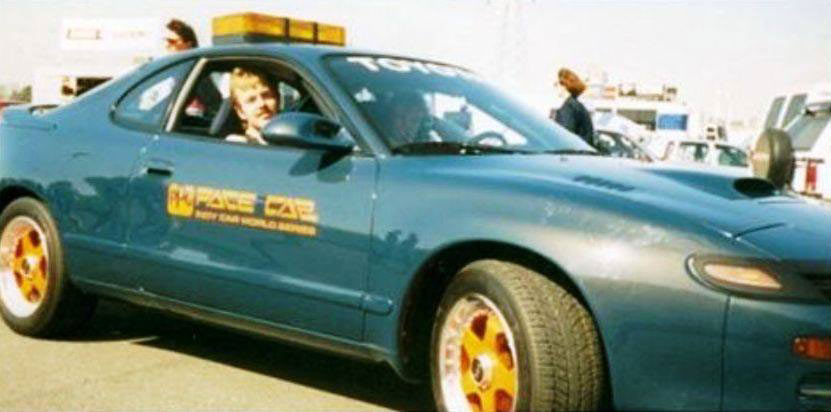 Toyota Celica All-Trac Turbo – 1991 PPG Pace Car
One of the more obscure PPG Pace Cars.
History
The Toyota Celica All-Trac Turbo was rated at 200 HP for the US market, thanks to it's 3S-GTE turbocharged engine. Coupled with All-Wheel-Drive and smooth exterior styling with slightly bulged fenders, the All-Trac was ahead of its time when introduced.
During the 1991 Indycar/CART Long Beach race, Michael Andretti and Emerson Fittipaldi collided in the pit lane. The Celica All-Trac Turbo Pace Car was being driven by Johnny Rutherford, who understeered the Toyota into a tire barrier @ 4:35 in the video.
Specifications
Unknown.
Current Status
Unknown.
I'm unable to find any documentation of this Pace Car online. Please let me know if you have any information on this vehicle, as I'd love to add it to this page!