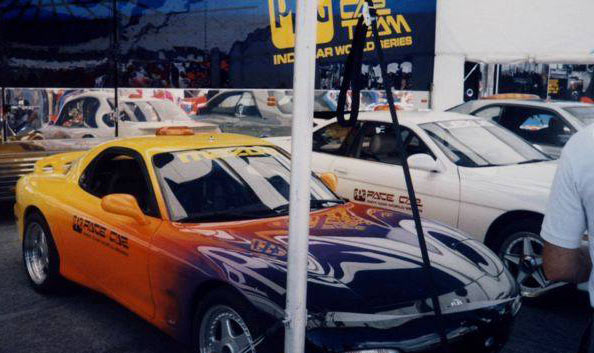 Lexus SC400 – 1992 PPG Pace Car
Another forgotten Pace Car with no documentation.
History
The only photo I have of this PPG Pace Car is partially blocked by the Mazda RX-7. It was later repainted in a metallic orange, with matching wheels.
Specifications
The Lexus is powered by a 4.0 liter, 270hp, 32 valve, DOHC aluminum V-8 engine and finished in pearl white with ruby graphics. The car looks to have Work Ewing III wheels, custom painted white to match the vehicle.
Current Status
I found a couple of later photos of this car, as well as the 1999 GS400 PPG Pace Car, along with some other Lexus Pace Cars in what appears to be Las Vegas or Las Angeles. If anyone has any current information on this vehicle, please share, as I'd love to add it to this page.