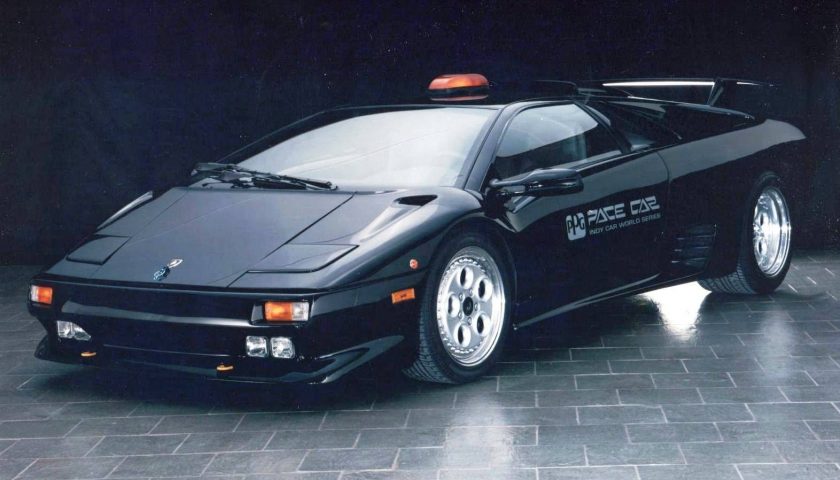 Lamborghini Diablo (Black) – 1995 PPG Pace Car
In 1995, this Lamborghini was the most powerful pace car in Indy Car's 82-year history.
History
7/2/19 Mike Sack, director of the PPG Pace Car program in the 90's, confirmed that the Diablo was black from the factory. Later it was repainted and can be seen here: Gold Lamborghini Diablo PPG Pace Car..
Specifications
Aside from the standard safety additions that all PPG Pace Cars received, the Diablo appeared to be original from the factory with its 492-horsepower, 48-valve V12 engine. Not that it needed any more power – its top speed was a more-than-adequate 202 MPH.
Current Status
Unknown.
Here's a great read by Dick Williamson, published in 1995, about driving the PPG Diablo Pace Car.