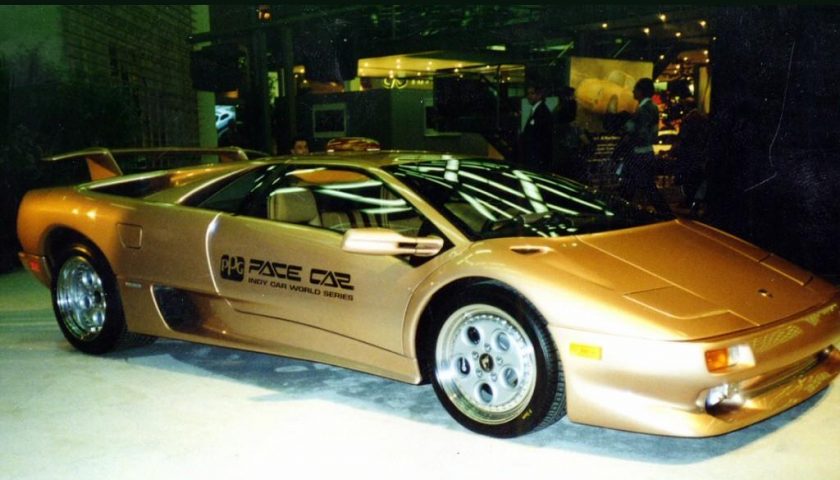 Lamborghini Diablo (Gold) – 1995 PPG Pace Car
.
History
Originally black when picked up from the factory in Italy, the Diablo was repainted gold. Interesting note that the roof scoops are no longer present and the front turn signals are different than when the Diablo was painted black, as it came from the factory.
Specifications
Unknown.
Current Status
Lamborghini requested that the car be returned after its pace car duties had been completed.