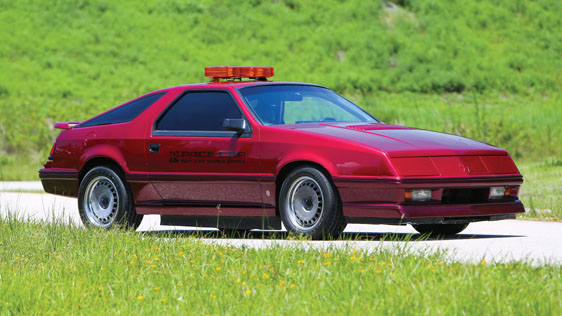 Dodge Daytona – 1984 PPG Pace Car
This one-off Daytona fetched $7k at auction in 2016.

History
Aside from a couple early photos of the car from 1984, there is no information on the history of this vehicle.
Specifications
Powered by a modified 2.2L turbocharged & intercooled 180 HP engine mated to a 5-speed manual transmission, the Daytona is able to handle speeds of 150+ mph. It features custom body work for better aerodynamics and a list of safety features including: racing harnesses, fuel cell, strobe light, and communication radio. The magnesium Ronal wheels wear Goodyear Eagle VR50 tires.
Current Status
This Pace Car was sold for $7040 at an RM Sotheby's auction in 2016.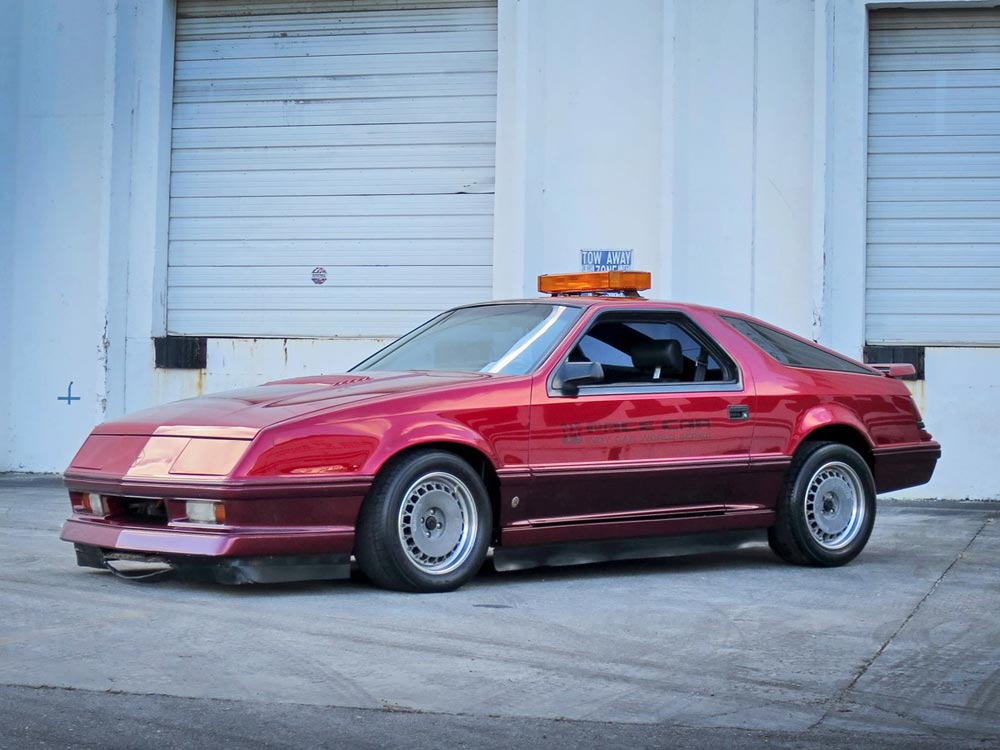 Early photos with the 1984 Pontiac Fiero and 1983 Mustang Concept :