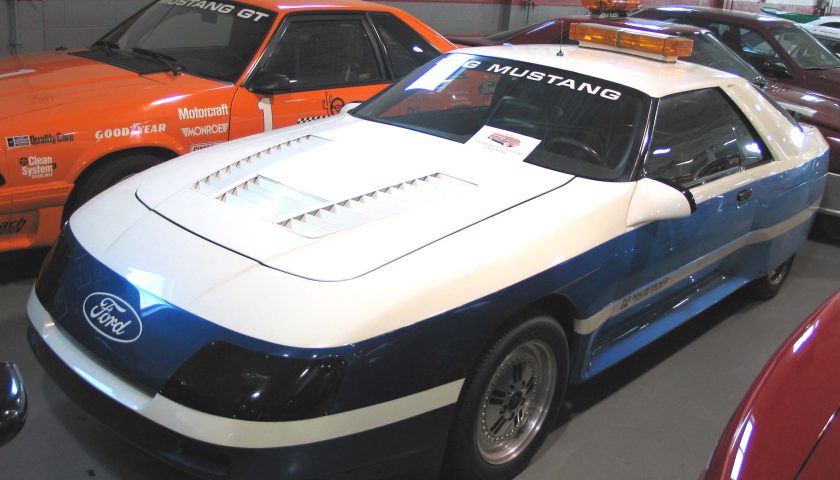 Ford Mustang Concept – 1983 PPG Pace Car
This early concept Mustang Pace Car now lives in Jack Roush's Museum.
History
The custom one-off bodywork of this Mustang was designed by the Ford Design Center, then fabricated and installed by Synthetex Inc. of Michigan.  Many of the early PPG Pace Cars were fully functional concept cars, with aerodynamics and technology years ahead of the industry. This Mustang cost $250,000 to build in 1983, which after inflation equals $634,000 in 2019.
Specifications
The paint over the futuristic (for 1983) body is pearl white with a pearl blue that fades toward the rear. The Mustang is powered by a 395 cu. in V8, producing 465 HP.
Current Status
The 1983 Mustang PPG Pace Car now resides in Jack Roush's Museum, along with a few other PPG Pace Cars. It appears the car still sees daylight from time to time, as seen in the Ford Mustang display photos below.