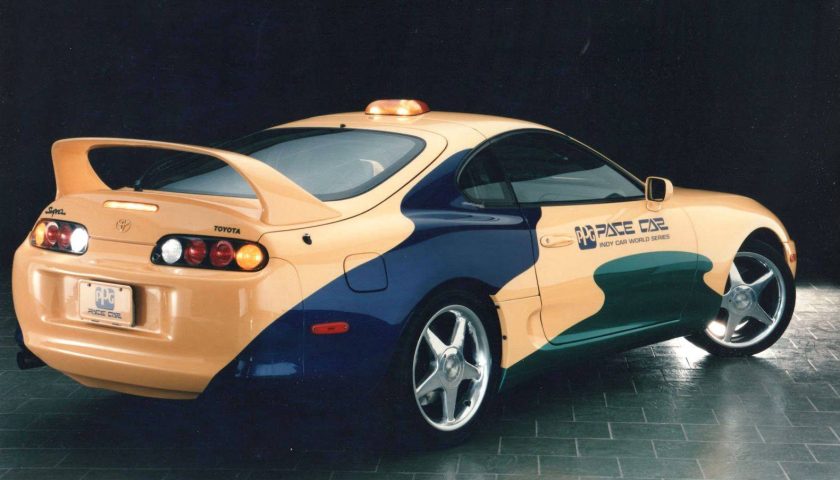 Toyota Supra – 1995 PPG Pace Car
It doesn't get much more 90's than this Toyota Supra.
History
Toyota teamed up with PPG and this Supra was built to pace Miami, Long Beach, and Montgomery Indy Car races in 1995. Paul Newman drove a number of PPG Pace Cars over the years and the Toyota Supra was his favorite. The Supra was originally white with black, red and yellow accents.
Specifications
Featuring a 3.0-liter, 320 hp twin-sequential turbocharged in-line V-6, the Supra accelerates from 0-60 mph in 4.6 seconds through an automatic transmission.  Stylists selected a color scheme of PPG's light Sunrise Yellow, medium green, and Bright Sapphire. Performance modifications to the 2JZ engine are unknown. The Supra was fitted with custom wheels and Whelen strobe lights. In later photos, the Supra wears different RS II  3-piece wheels, by BBS.
Current Status
The Supra was on display at the Toyota Vintage Museum.  It currently belongs to a collector.