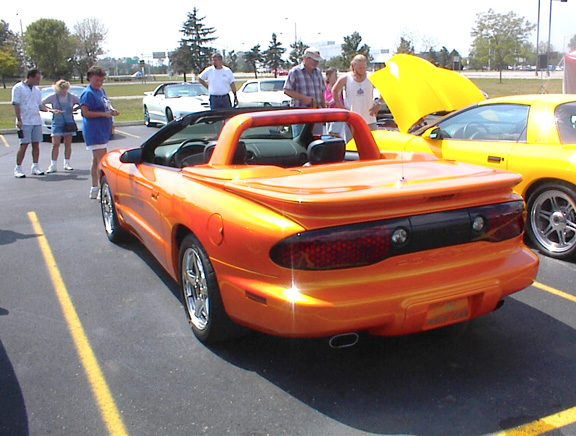 Pontiac Firebird – 1994/1995 PPG Pace Car
This one-off Pontiac Firebird convertible wears PPG's Sunglow Paint.
History
This customized F-body paced events such as CART-FED-EX Championship series races, the PPG Cup and some NASCAR events.
Specifications
The car is a 94 or 95 year model, however the exterior has been updated to the 98-99 hood, wing, bumpers, headlights and cladding. It's powered by a LT1, pushing 310 HP, thanks to functional ram-air and upgraded exhaust. The brakes have been upgraded to Brembos and the car sits on 275/40R17 Goodyear GSC tires.  The Sunglow PPG painted roll bar is functional for safety, along with strobes, dual halon fire suppression system, fuel cell, and 4-point racing harnesses.
Current Status
Unknown. For more details on this Pace car, check out Thomas Demauro's Geosite's page dedicated to this particular vehicle.