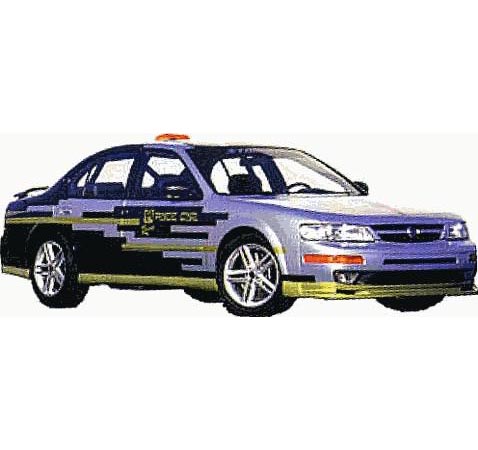 Nissan Maxima – 1997 PPG Pace Car
Sorry for the low quality picture- it's the only one on the internet.
History
Unknown.
Specifications
I think I see a Stillen banner on the windshield. Stillen parts were used on the 2000 Nissan Maxima Pace Car as well. Modifications are unknown, except for the Momo wheels.
Current Status
Unknown.
I'm unable to find any documentation of this Pace Car online. Please let me know if you have any information on this vehicle, as I'd love to add it to this page!