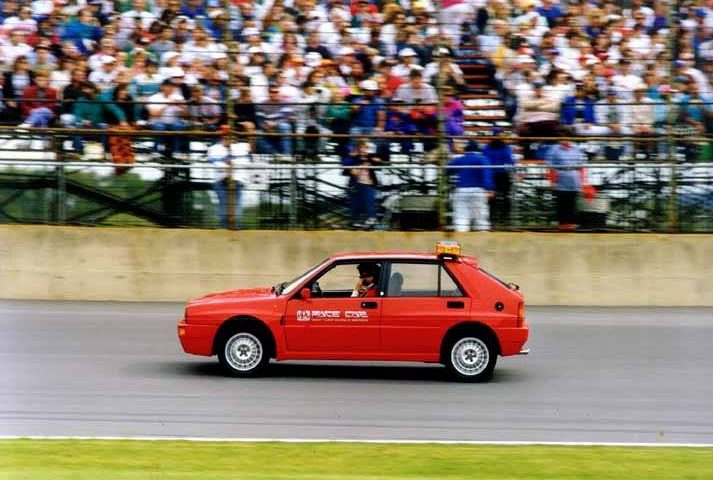 Lancia Delta HF Integrale Evoluzione – 1992 PPG Pace Car
Driven by Johnny Rutherford in Nazarath, Pennsylvania. 
History
The Lancia Delta HF Pace Car was shipped to the US and used as a Pace car in Nazarath, PA, for the 200 Miles of Nazarath race in 1992.  Johnny Rutherford, a two-time winner of the Indianapolis 500, gave lucky guests hot laps around the track during the two day event. It is said that the Lancia was only used for one race.
Specifications
As far as performance modifications, the Lancia Delta HF Integrale Evoluzione was factory spec.
Current Status
The car remained in the US and was sold to Antonio Ferrari, who had proposed that the Lancia Delta HF become an official PPG Pace Car for the event. Current whereabouts are unknown.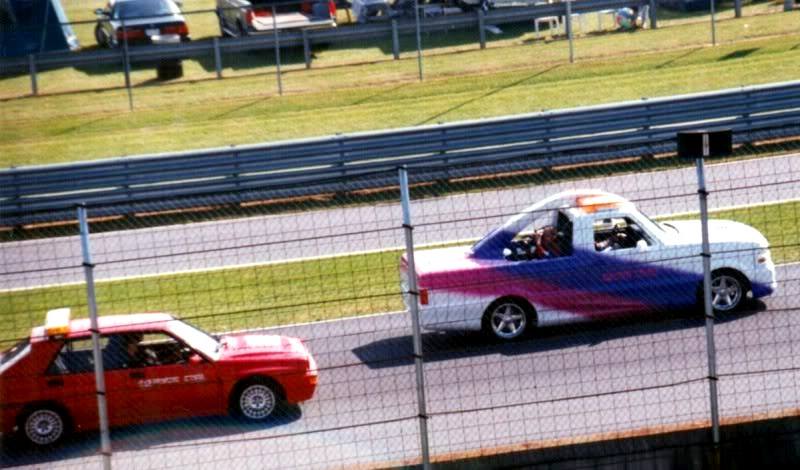 Behind the 500 HP 1992 Ford F-150 PPG Pace Truck with rear facing seats in the bed.