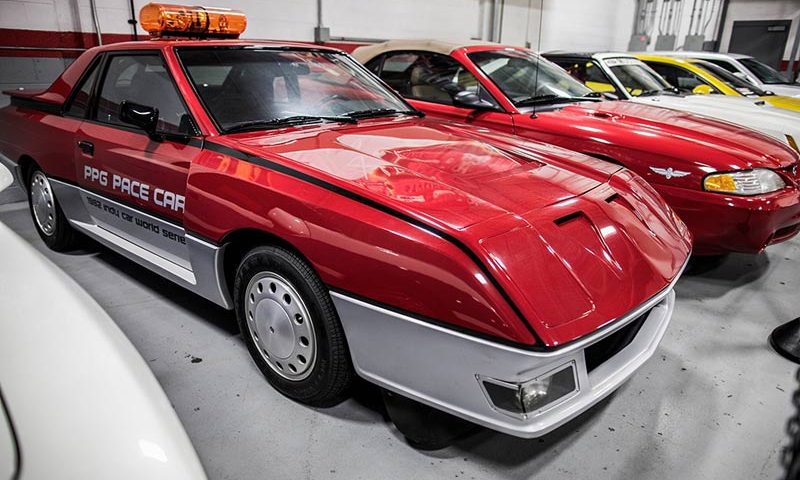 Ford EXP – 1982 PPG Pace Car
This one-off wide body concept has little in common with the production EXP.
History
As with many of the early PPG Pace Cars, this EXP began life as a production car and was modified, almost beyond recognition. It was used in the 1982 Indy Car World Series.
Specifications
There isn't much left of the EXP's original exterior. The custom front end features aerodynamic pop-up headlights to replace the fixed factory headlights and a one-off lower air dam. The custom hood is vented to extract heat from the engine bay. The body has been widened all around and the rear features a custom integrated wing. The drivetrain is unknown.
Current Status
This car lives in the Roush Automotive Collection, a museum located in Livonia, MI.
Please let me know if you have any information on this vehicle, as I'd love to add it to this page!