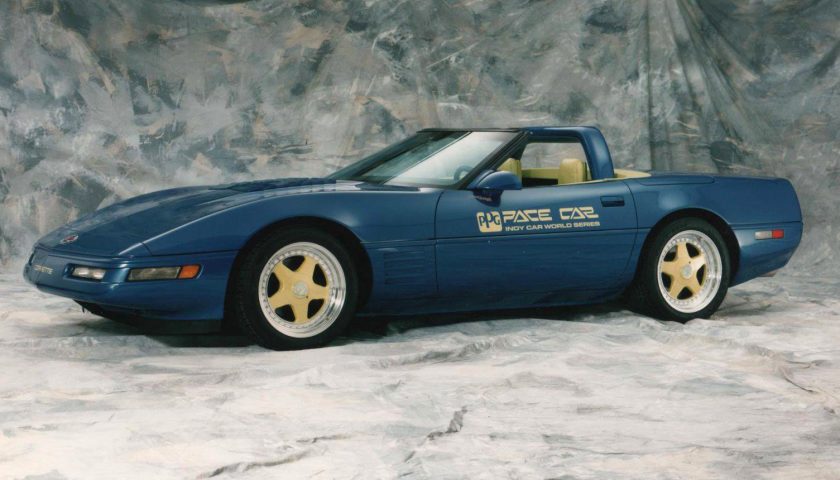 Chevrolet Corvette Convertible (Blue) – 1991 PPG Pace Car
One of many Corvette PPG Pace Cars.
History
Unknown.
Specifications
This convertible has a custom roll bar, yellow leather interior and matching yellow OZ Racing Futura 17″ wheels. The hood has custom venting installed and the front bumper has the license plate border filled in to be flush with the rest of the bumper. Other modifications are unknown.
Current Status
Unknown.
I'm unable to find any documentation of this Pace Car online. Please let me know if you have any information on this vehicle, as I'd love to add it to this page!