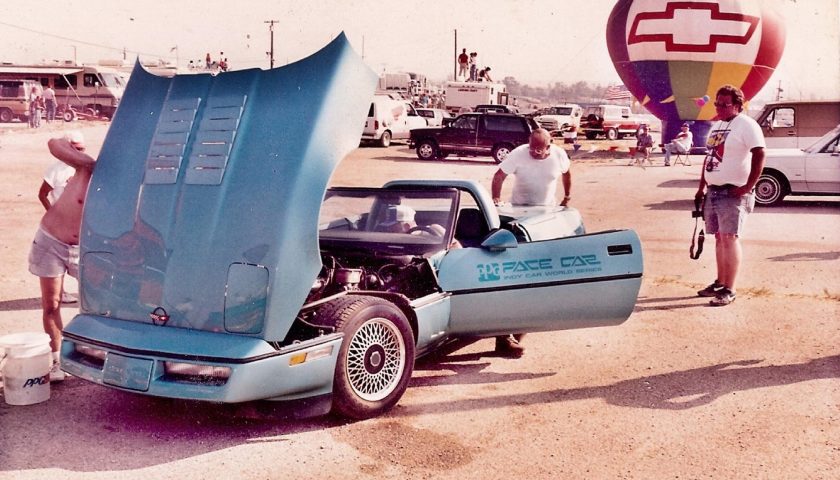 Chevrolet Corvette – 1986 PPG Pace Car
1986 brought a convertible to the Corvette lineup, as well as an Official Pace Car .
History
I'm guessing this is an '86, due to the 1986 C4 Vette being an official Indy Pace Car that year, but I could be mistaken. Judging by the Nissan Z32 300ZX parked beside it, it appears this Teal C4 Corvette was used for at least a few years. (The Z32 was introduced to the U.S. in 1990.) Also note the cab-over hauler truck in the background. There may have been a range this truck was used before switching to the newer design.
7-23-20 Update: I have been told this Vette was originally one of the actual yellow Indy 500 pace cars, modified and refinished in the teal color with matching interior. Sometime in 1990 or later, it received facelift bumpers and side panels and was refinished in Patriot Blue paint, with Scud Chartreuse interior and painted OZ Racing wheels, shown here.
Specifications
Other than the custom roll bar, paint and wheels, modifications to this vehicle are unknown.
Current Status
Unknown.
I'm unable to find any documentation of this Pace Car online. Please let me know if you have any information on this vehicle, as I'd love to add it to this page!