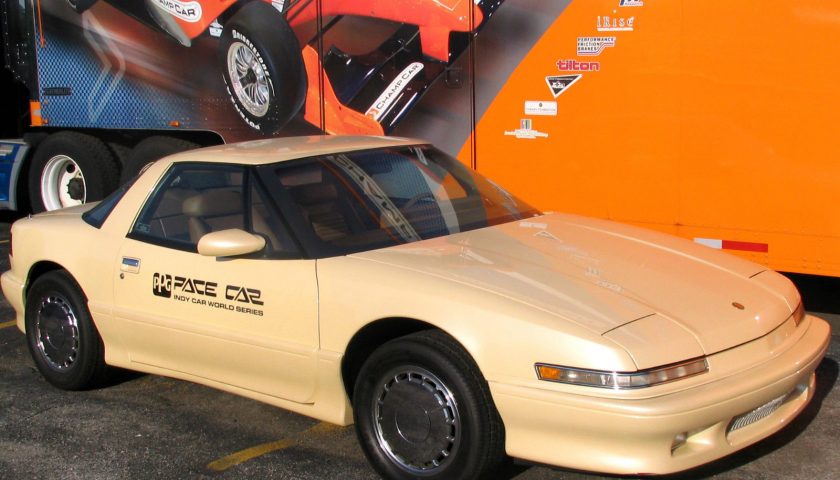 Buick Reatta – 1988 PPG Pace Car
This one-off Reatta is a piece of Buick history, with its custom ground effects and Root Beer pearl paint.
History
This Reatta was a joint venture between Buick and Champcar. for the Champcar PPG Indycar Series. Built in 1988 and used throughout the 1980's. for display purposes and part of the PPG Pace Car Team of vehicles to pace all of the Indycar races throughout the Championship season. Also. used for giving executive guests "hot-laps" around the circuit on race weekends.
Specifications
The DOHC 3.8-liter V6 engine was mated to an automatic transmission. This pace car featured the usual safety equipment of PPG pace cars, including: Strobe lights, Water cooled brakes, Racing Fuel Cell, Fire Suppression System, and the seats were fitted with 4-Point Racing Harnesses.
Current Status
Listed for sale on eBay.com at $35,000 in 2014, its current whereabouts are unknown. It had just under 12,000 miles at the time of listing.