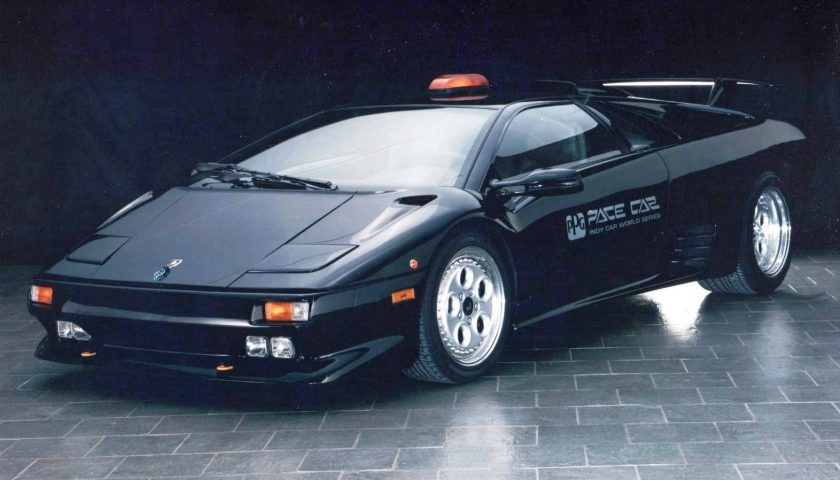 Lamborghini Diablo (Black) – 1995 PPG Pace Car
In 1995, this Lamborghini was the most powerful pace car in Indy Car's 82-year history.
History
The Black Lamborghini Diablo was used during the 1995 and 1996 seasons and was then shipped back to Europe, where it was sold as new. It remained in a private collection for about 25 years, before being purchased by Curated and brought back to the US.
Specifications
Aside from the standard safety additions that all PPG Pace Cars received, this Diablo VT was originally equipped with a 600 HP JOTA engine, hence the JOTA scoops on the rear. During a lap at Laguna Seca, the timing chain slipped, causing the engine to fail and was replaced with a new factory 492-horsepower, 48-valve V12.
Special thanks to John from Curated for creating a video explaining the history of the car and showing how it currently sits, 25 years after it was last seen in America:
Current Status
As of 2021, the Diablo is in the showroom of Curated, in Miami, FL.
Here's a great read by Dick Williamson, published in 1995, about driving the PPG Diablo Pace Car.