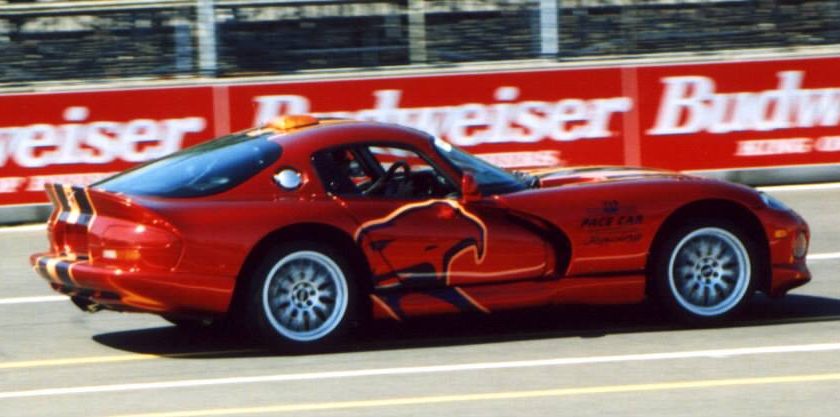 Dodge Viper GTS – 1999 PPG Pace Car
History
Unknown.
Specifications
Besides the custom paint,  graphics, and BBS wheels, modifications for the Dodge Viper GTS Pace Car are unknown.
Current Status
Unknown.
I'm unable to find any documentation of this Pace Car online. Please let me know if you have any information on this vehicle, as I'd love to add it to this page!
On a side note, an enthusiast created a one-off scale model of this particular pace car.