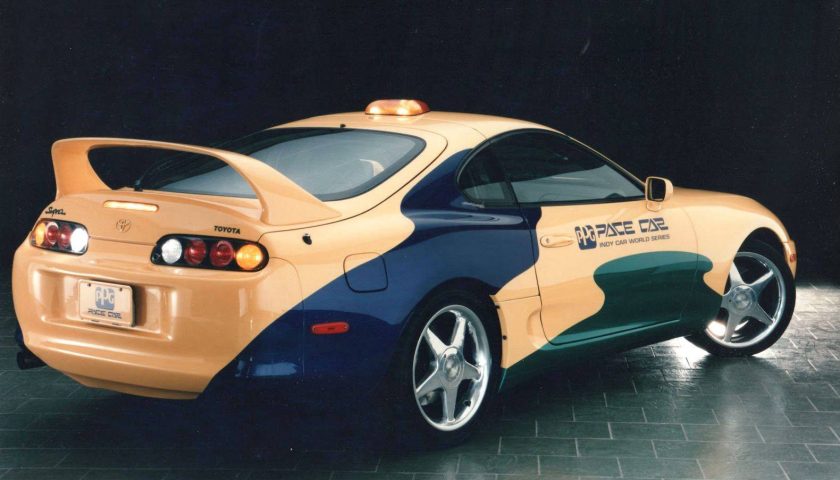 Toyota Supra – 1995 PPG Pace Car
It doesn't get much more 90's than this Toyota Supra.
History
Toyota teamed up with PPG and this Supra was built to pace Miami, Long Beach, and Montgomery Indy Car races in 1995. Paul Newman drove a number of PPG Pace Cars over the years and the Toyota Supra was his favorite.
Specifications
It's powered by a twin turbo, 320 HP 2JZ engine and will hit 60 MPH in just 4.6 seconds. Performance modifications are unknown. The Supra was fitted with custom wheels and Whelen strobe lights.
Current Status
The Supra was on display at the Toyota Vintage Museum. It may have been the same one listed for sale on ebay in 2015, but I'm told all PPG pace cars were equipped with automatic transmissions, while the one for sale was a 6-speed manual.  Current Status is unknown.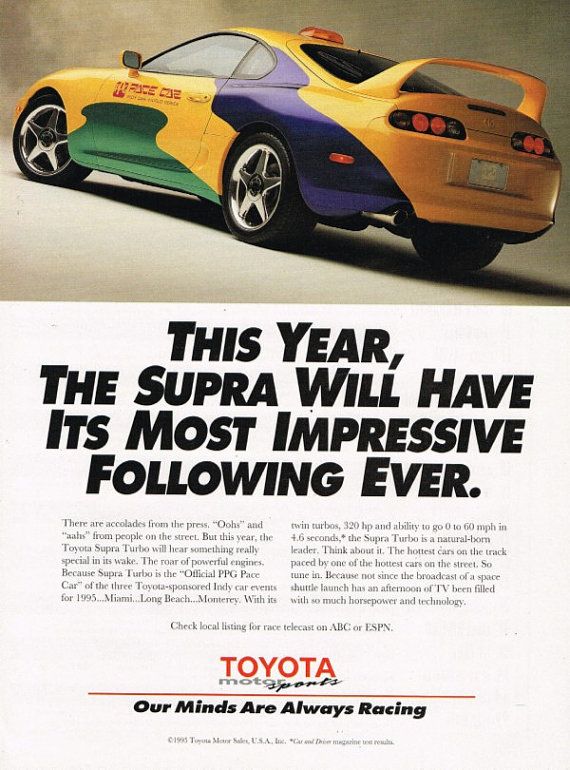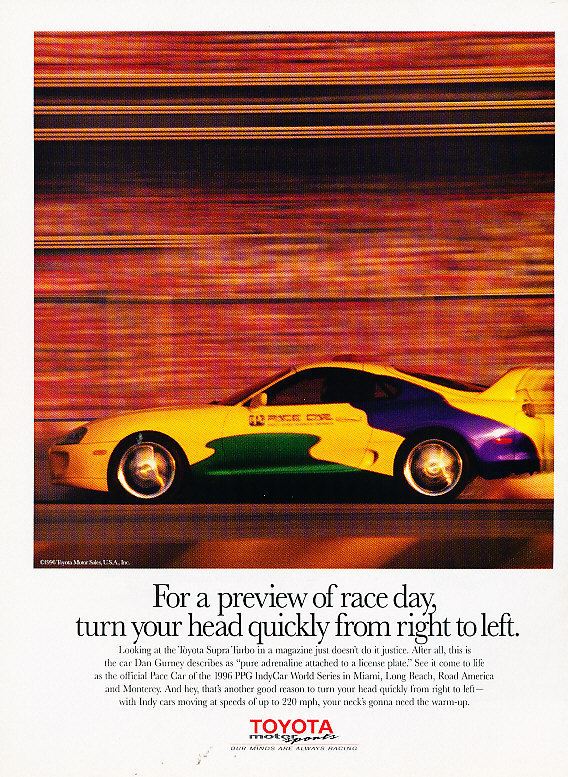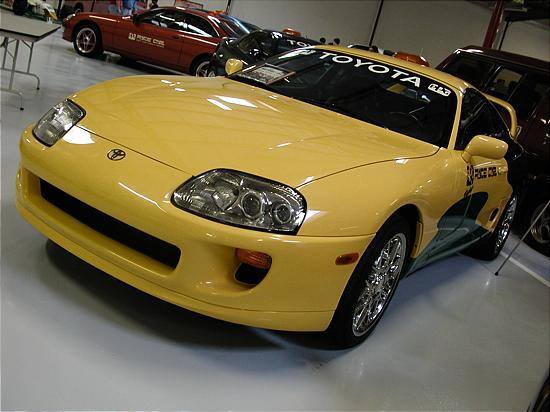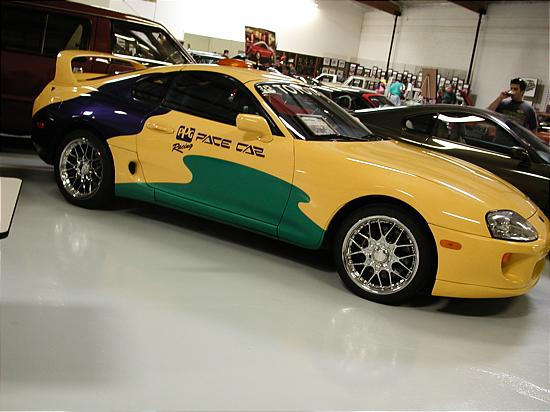 Below are photos of the Supra listed for sale, which may or may not be the PPG Pace Car shown above with additional modifications.