Oldsmobile Cutlass Ciera – 1983 PPG Pace Car
This concept was built to perform as good as it looked.

History
Only 800 Cutlass Ciera convertibles were made between 1983 and 1986. This Pace Car is a one-off concept, featuring custom bodywork and technology of the era, enabling it to reach speeds necessary to pace the Indy Car World Series. Originally the car wore 2-tone white and bronze paint when introduced at the 1983 Chicago Auto Show.  Later the car was repainted a deep candy red with gold lower cladding and wheels.
Specifications
Unknown.
Current Status
Unknown.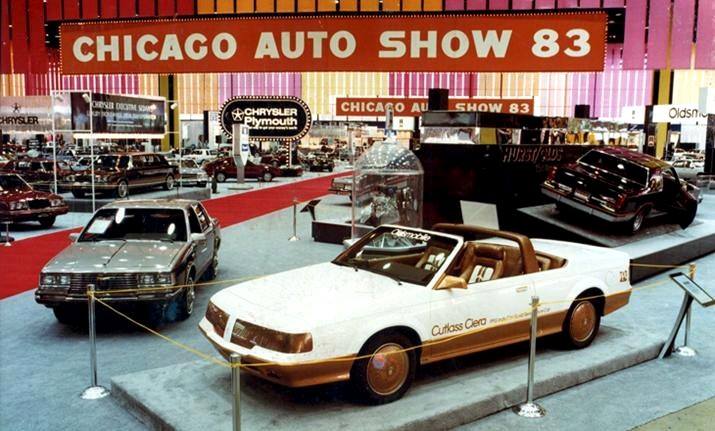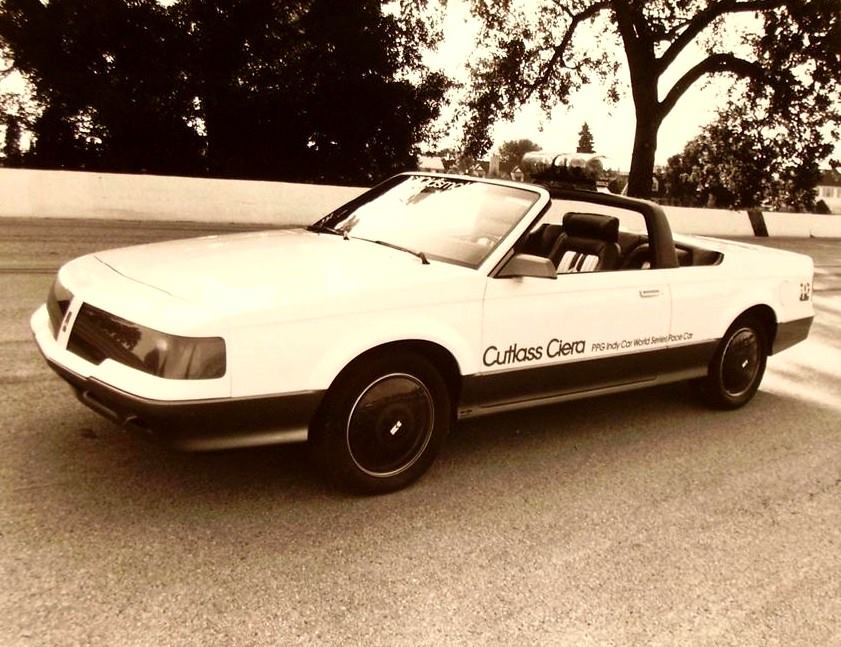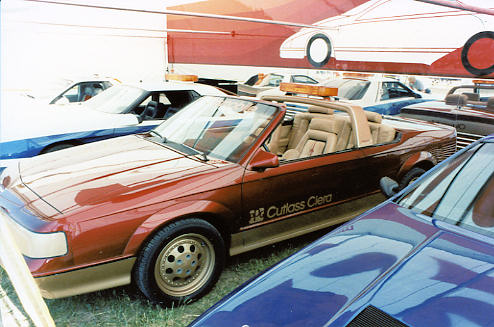 Parked between the 1983 Mustang and the 1983 Daytona.