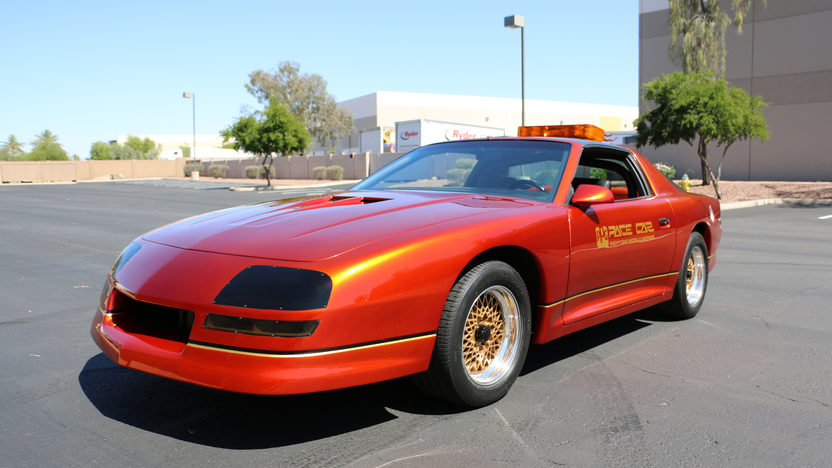 Chevrolet Camaro Z28 Concept – 1982 PPG Pace Car
Based off a production Camaro, this concept has a custom one-off steel body.
History
This pace car originally cost $350,000 to build in 1982. It was originally silver, then repainted to a 2-tone metallic orange over gold ground effects. Last, the ground effects were painted to match, with just a gold pinstripe. I'm unsure if this Pace Car is street legal, but it does have a VIN 1G1AP87H4CN110110.
Specifications
The 350 cu. in. V8 pumps out 450 HP thanks to roller rockers and a host of other modifications. I'm unsure what automatic transmission the car uses, but note the Hurst shifter. The interior was customized with "Camaro" stitching on the seats and door panels. A Leather wrapped roll cage was added for safety, along with racing harnesses, fuel cell, strobes, and fire suppression system. Note the steel body has integrated front & rear bumpers, making the body appear as one piece.
Current Status
This car was listed in 2015 for $70k, but went unsold. It has since been purchased by a private collector in Ohio.