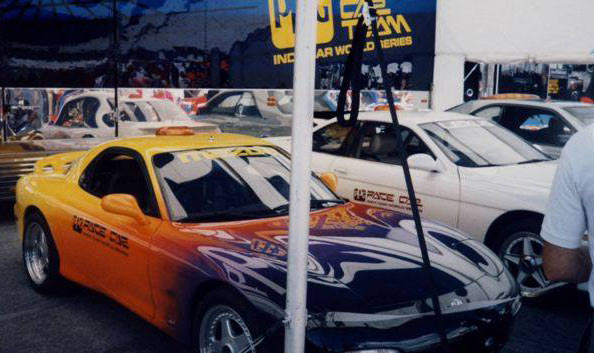 Lexus SC400 – PPG Pace Car
Another forgotten Pace Car with no documentation.
History
The only photo of this PPG Pace Car is partially blocked by the Mazda RX-7.
Specifications
The car looks to have Work Ewing III wheels, custom painted white to match the vehicle. Other modifications are unknown.
Current Status
Unknown.
I'm unable to find any documentation of this Pace Car online. Please let me know if you have any information on this vehicle, as I'd love to add it to this page!