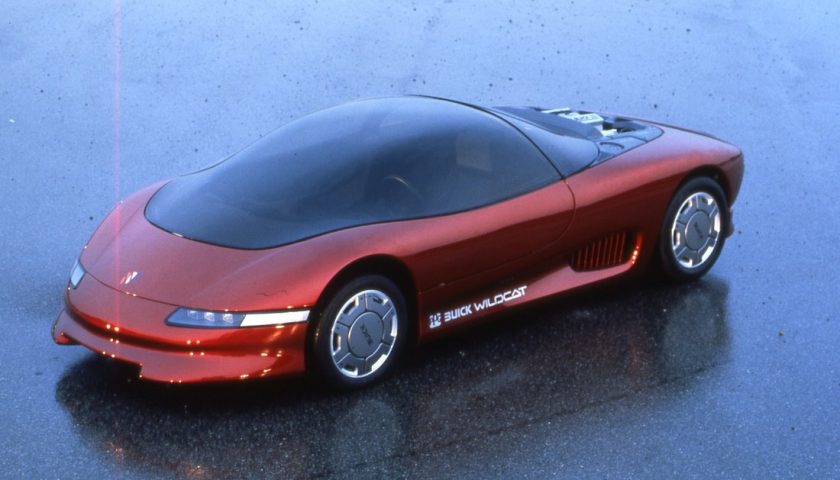 Buick Wildcat Concept – 1985 PPG Pace Car
This functional concept car featured AWD, Carbon Fiber and a full glass canopy… in 1985! 
History
Buick wanted to showcase its latest technology and tapped PPG to help. Two 1985 Wildcat concepts were built. (I mentioned 1985 because there were earlier and later concepts with the Wildcat nameplate.) The first one debuted at the 1985 SEMA show and was non-functional. Meanwhile, Buick was building a fully functional Wildcat concept which would tour the CART/Indy Car circuit.
Specifications
Beneath the giant glass canopy, the body was made of fiberglass and carbon fiber. The suspension attached to steel subframes. To aid entry into the 2-seater, the steering wheel moved upward with the canopy. Within the steering wheel center, lived a digital gauge for the tachometer, but the gauge was stationary instead of rotating with the wheel. A Heads-Up speedometer display was projected on the windshield,  similar to the one some GM cars would receive as an option in the 90's.
Mounted in the center of the Buick Wildcat concept car's instrument panel was a flat video screen, similar to the Graphic Control Center that appeared on the 1986 Buick Riviera. Wildcat's version showed a broader range of data: everything from oil temperature, engine torque, and compass points, to the engine's spark curve and tire slippage. It even displayed the "g" forces that emerged when the driver cornered, stomped the gas, or braked hard.
The engine was mid-mounted and was visible through the open rear panel. At first glance, the 3.8 V6 has the Grand National "Turbo 6" logo cut into the heat shields, similar to the Turbo 3.8 Grand National, but that's not the case at all. McLaren Engines built this DOHC 24-valve V6 to produce 360 HP (Or was it 230 – the internet can't agree on one number.) It was mated to a 4-speed automatic transmission and then a chain-driven transfer case, sending 1/3 of the power to the front wheels and the other 2/3 to the rear wheels. Manual shifting was also possible. Built to reach a top speed of 180 MPH, the Wildcat was electronically limited to 70 MPH to ensure its and its passengers' safety.
Current Status
Upon retirement from the PPG Pace Car Team, the Buick Wildcat concept was sold to GM for the usual amount of $1 and lives in the General Motors Heritage Center in Detroit, MI.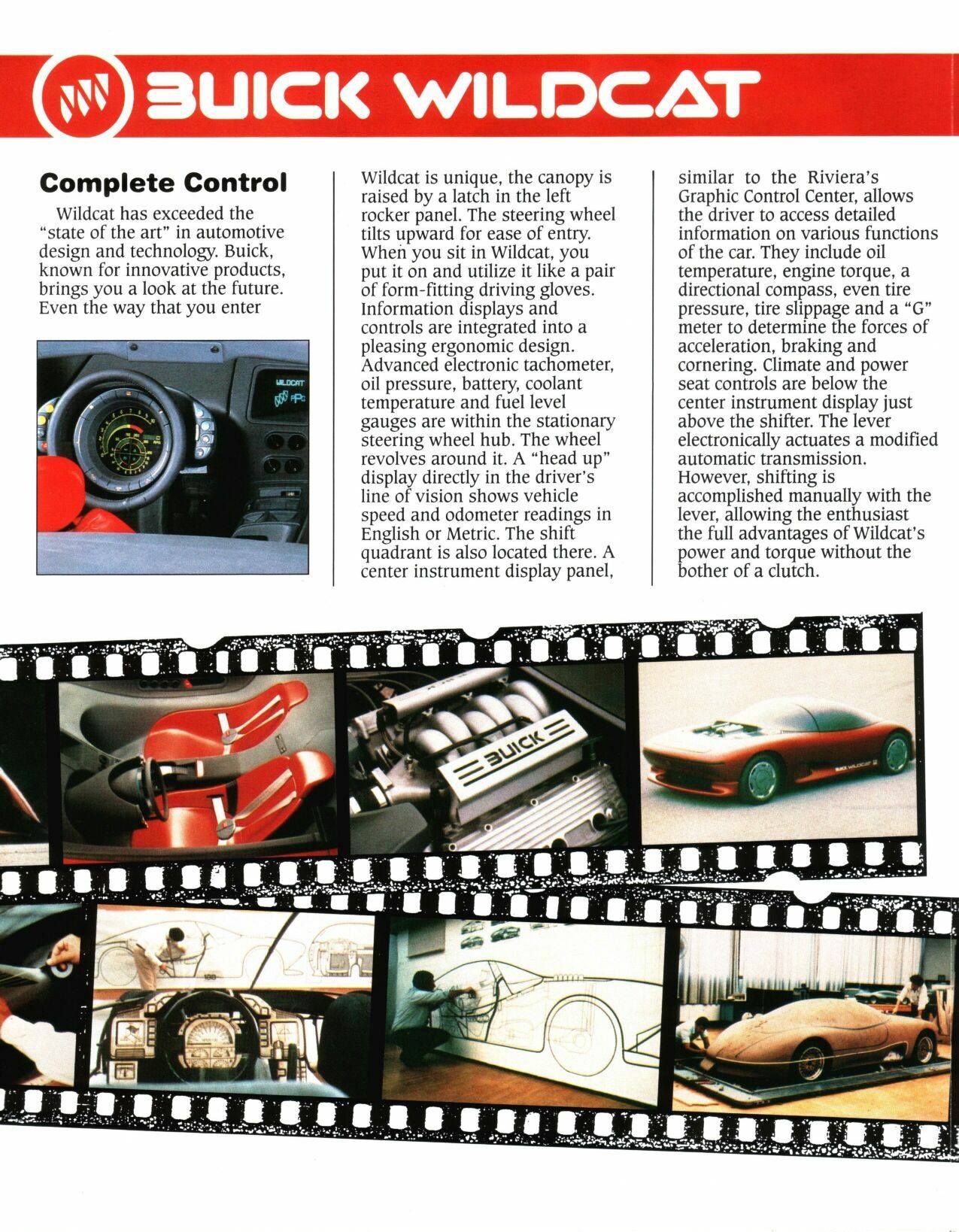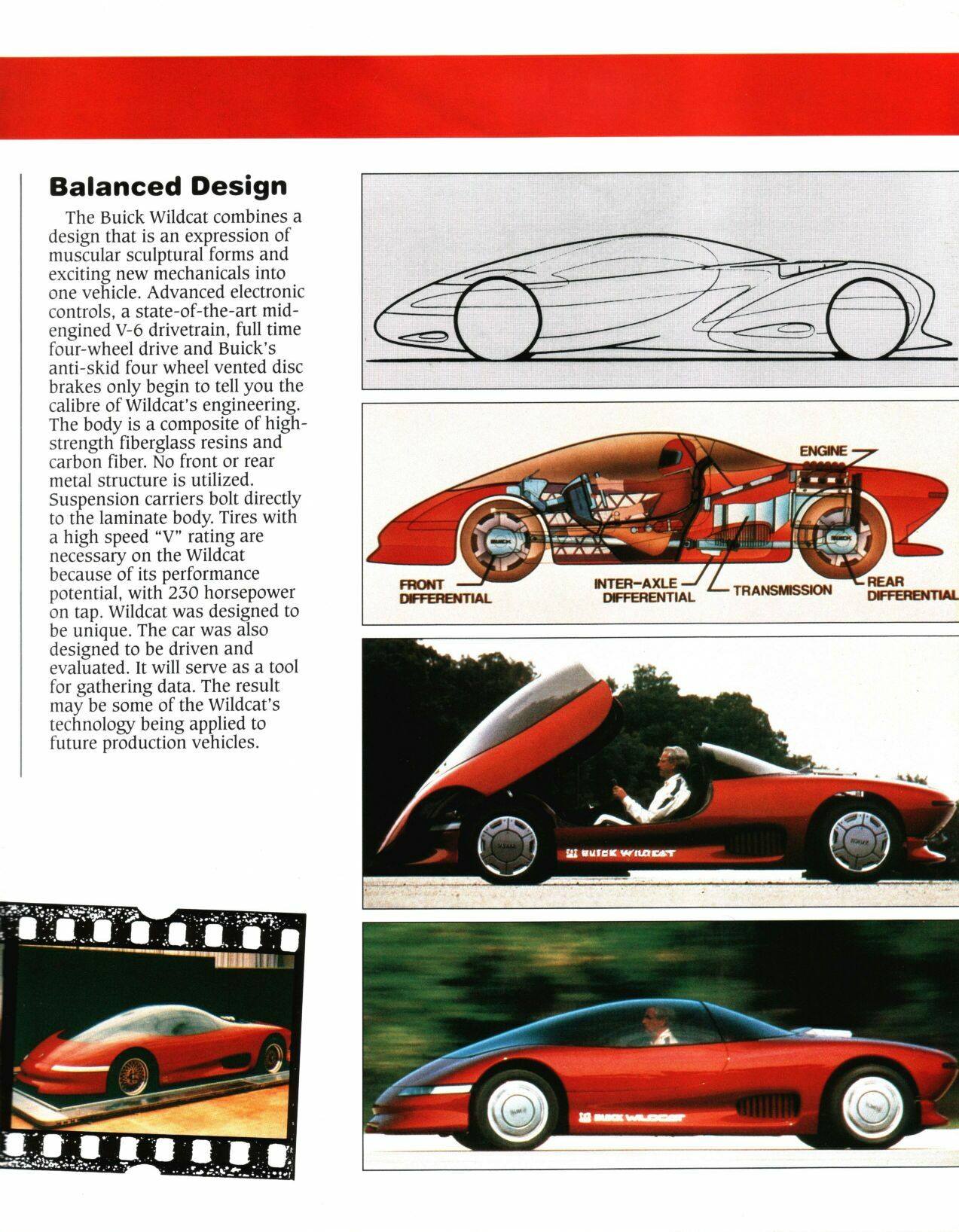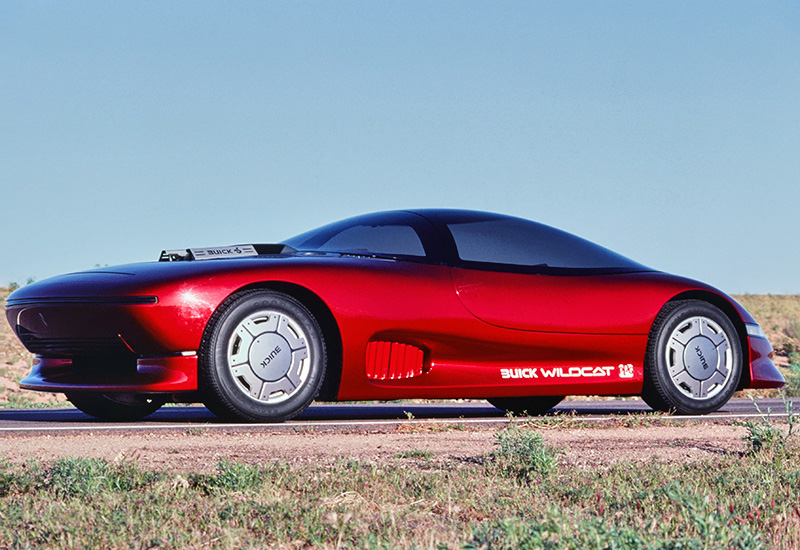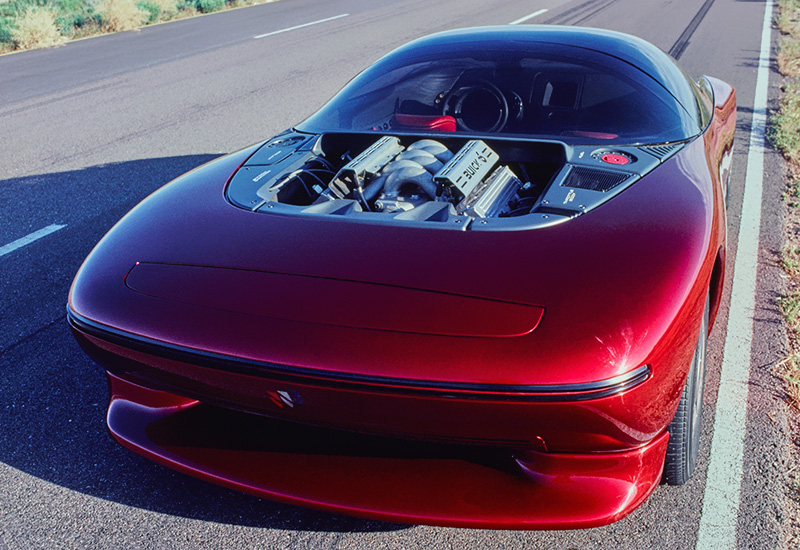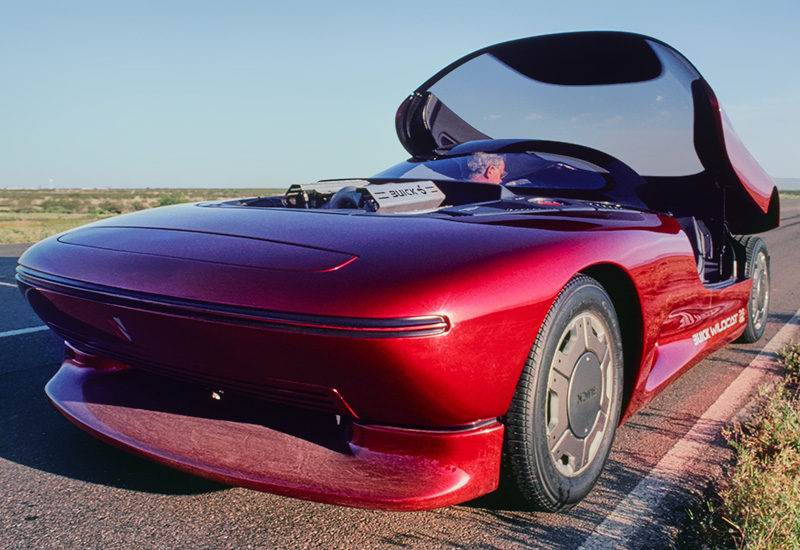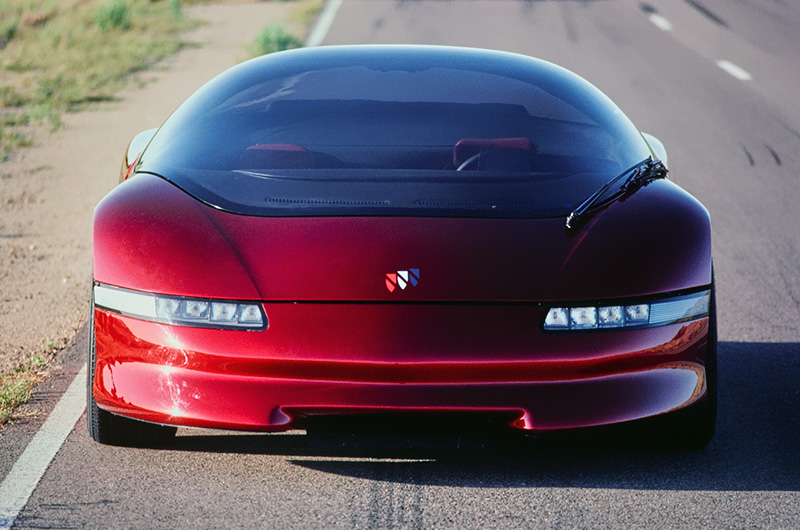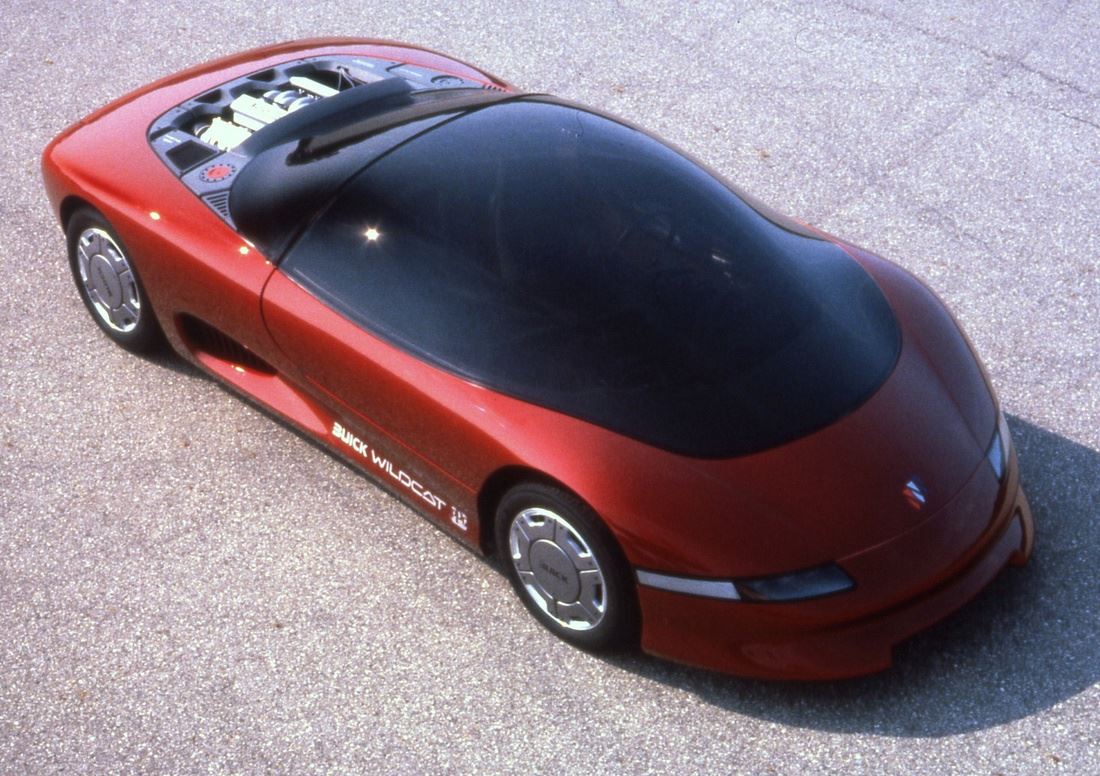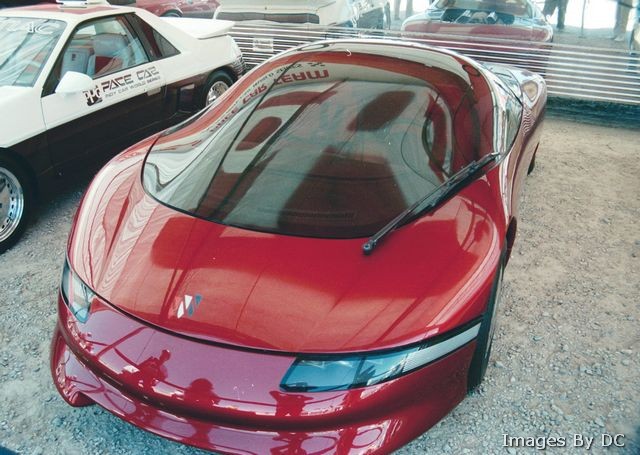 Parked beside the 1984 widebody Fiero Pace Car