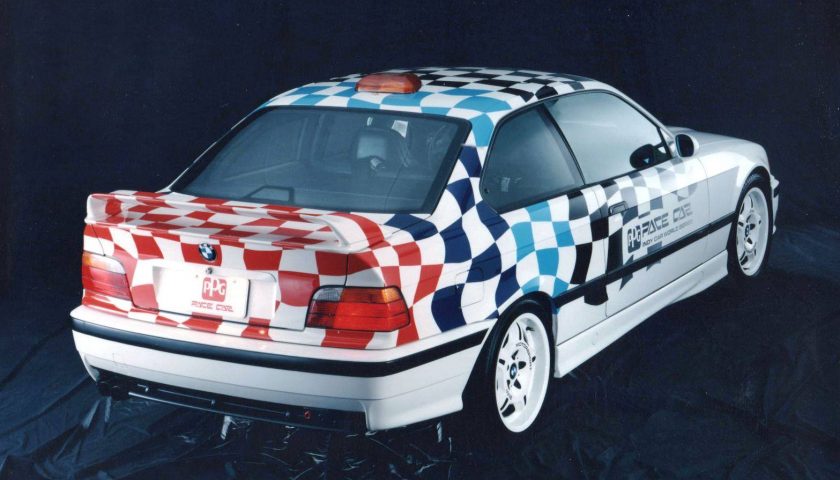 BMW E36 M3 – 1995 PPG Pace Car
You're looking at the first ever E36 M3 built for the US market.
History
A pre-production model (Serial number EH00000), the car was modified for use as a PPG-sponsored pace car for the Champ Car series. It participated in races from 1995 through 1998.
Specifications
Powered by the 3.0 DOHC inline 6 cyl, this M3 sent 240 HP through the 5-speed transmission. Originally fitted with painted M3 LTW Wheels in some photos, the M3 received a set of Racing Dynamics wheels later in its life. The car also features a Dinan Motronic Chip, roll cage, fuel cell, Brembo Brakes, modified springs, shocks and sway bars.
Current Status
I found conflicting information on the current status of this Pace car. One source says it's owned by BMW of North America and another says it now sits at Rahal/Letterman Racing's shop in Ohio. It's part of BMW's Mobile Tradition program that takes its historical cars around the various events.