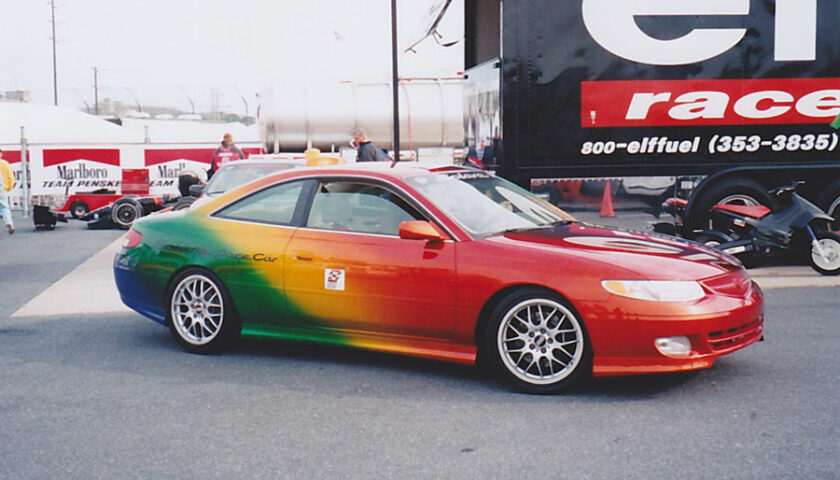 Toyota Camry Solara Coupe – 1999 PPG Pace Car
The paint scheme for this car was inspired by a children's coloring contest.
History
The orange Solara w/ flames was introduced first. As with other Toyotas, there were one or two duplicates that did not have PPG graphics but instead maintained by Toyota itself. The second Solara came along a year or two later and was painted as part of a children's coloring contest. The PPG graphics were removed and replaced with CART decals during the 1st year of the CART/IndyCar split.
Specifications
The Solara Pace Car was powered by a Supercharged 24 Valve DOHC 3.0L V6 with 5-Speed Manual transmission. This setup increased power output to 275hp @5,200rpm; 250 Ft.-Lbs. @4,400rpm. The car rode on BBS RX 18×8.5″ wheels wrapped in 245/40ZR18 Bridgestone Potenza S-02 tires. The brakes were upgraded to Brembo 12.9″ Front vented & 10.5″ solid rear disc brakes The exhaust was upgraded to a Borla stainless steel exhaust.
Current Status
Unknown.