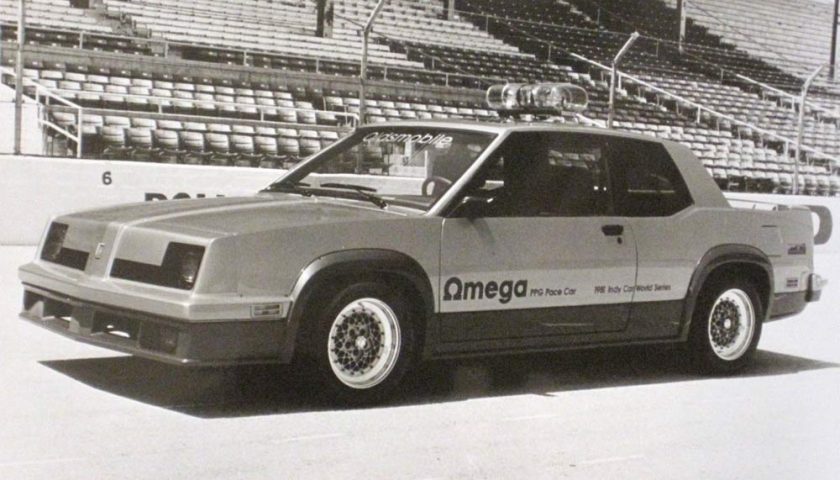 Oldsmobile Omega – 1981 PPG Pace Car
This one is alive and found a new owner in 2020!
History
I was unable to dig up any information on this vehicle. However, a former employee of the Pace Car team had a few words to say about it. Mechanical issues weren't uncommon among the Pace Cars. Most of them had highly modified and tuned engines. When engine issues came up, the cars were often transported from the warehouse in Strongsville, OH to GM or Roush Racing's facility in MI for a checkup and/or repair. Aside from a few incidents where a PPG Pace Car crashed or went off course, there were no issues with body work. However, the Olds Omega would constantly "throw the bumper" at events, requiring someone from the team to re-attach the bumper. I was told that this car was a "Piece of $hit" and they were glad when it was gone.
Specifications
Unknown.
Current Status
I'm told that it was most likely crushed. R.I.P Omega. The owner of this car contacted me and it is for sale! He purchased the car in 1994. It's all there, except the wheels have been changed at some point.
2020 Update: The car was sold and the new owner sent me a photo of the current condition of the vehicle. It has been very well preserved and he's looking to replace the cast ARE wheels with something like the BBS style that was originally on the car:
Earlier photos: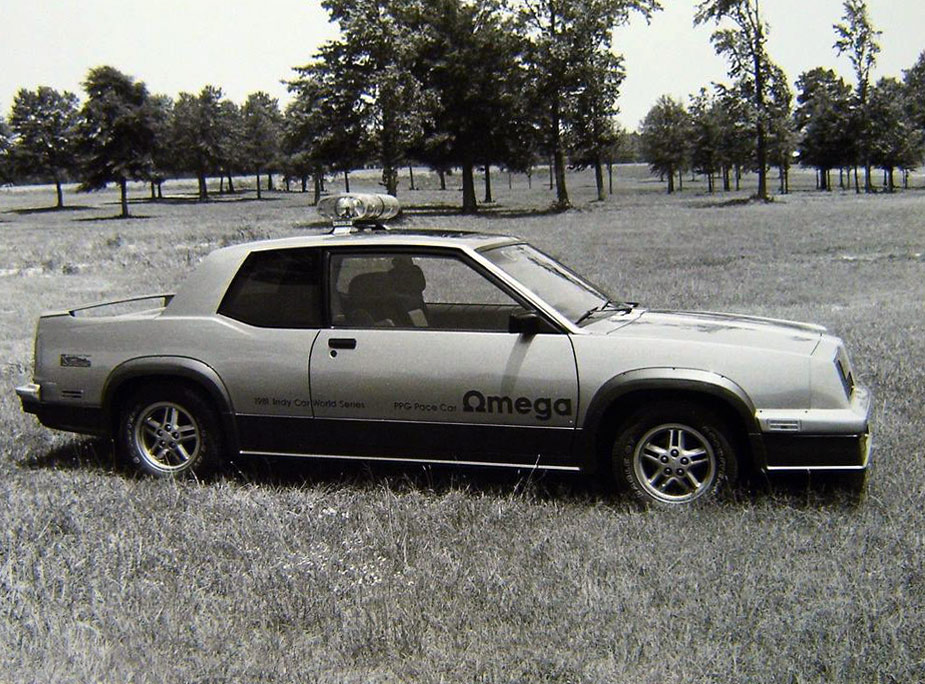 Update 2/28/19: Color photos have been found, revealing the car to be gold! Note the 14″ Cavalier wheels have been swapped for gold BBS-looking wheels.