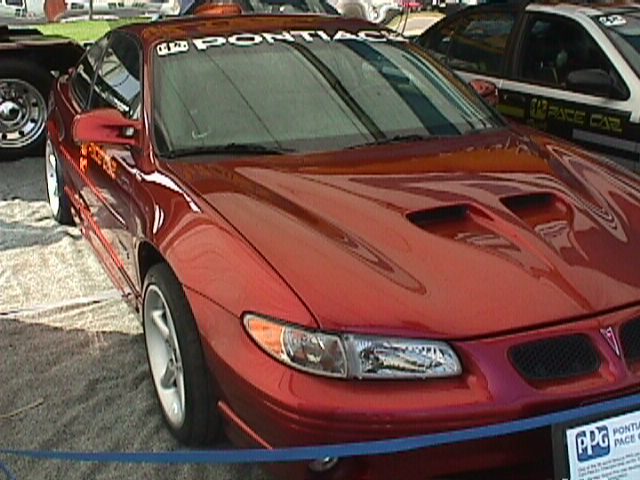 Pontiac Grand Prix – 1997 PPG Pace Car
A less wide brother of the 300 GPX concept.

History
As a glance, it looks like the 1997 Pontiac 300 GPX concept car in these photos. However, upon closer inspection the hood scoops are slightly more rounded at the corners, the wheels not as wide, and the fenders not as flared. I'm guessing this is a 1997 model, being parked beside the 1997 Nissan Maxima Pace Car in these photos.
Specifications
This Grand Prix features a functional Ram Air Hood, 18″ wheels wrapped in Goodyear Eagle 235/40ZR18 tires, Brembo 4-wheel disc brake, roll cage, fuel cell, dual Halon fire suppression system, and 4-point safety belts. The color is PPG's Deltron "Sargent Pepper Red" paint.
Current Status
Unknown.