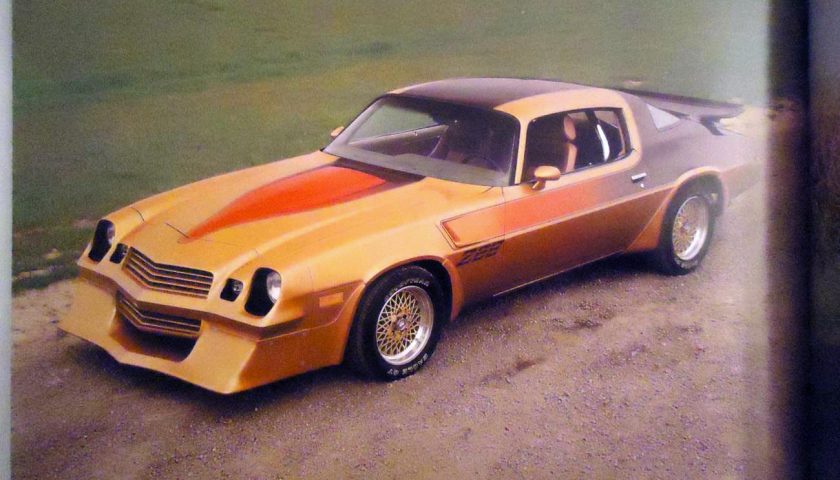 Chevrolet Camaro Cheverra – 1980 PPG Pace Car
The first ever PPG Pace Car.

History
The Cheverra paced the 1980 and '81 race seasons. As with future PPG Pace Cars, it was painted with an experimental paint and featured a 2-tone color scheme. It appears to have gone through a couple phases, ending with the custom front air dam and gold mesh wheels.
Specifications
The exterior aerodynamics featured an IROC-look front air dam and a whale tail spoiler, similar to that found on a Porsche 911 Carrera of the same era. The suspension was modified and aftermarket wheels were added. The Cheverra is powered by a 400 HP, 355 cu. in. V8.
Current Status
Said to have been sold in 2012, I hope it's in good hands.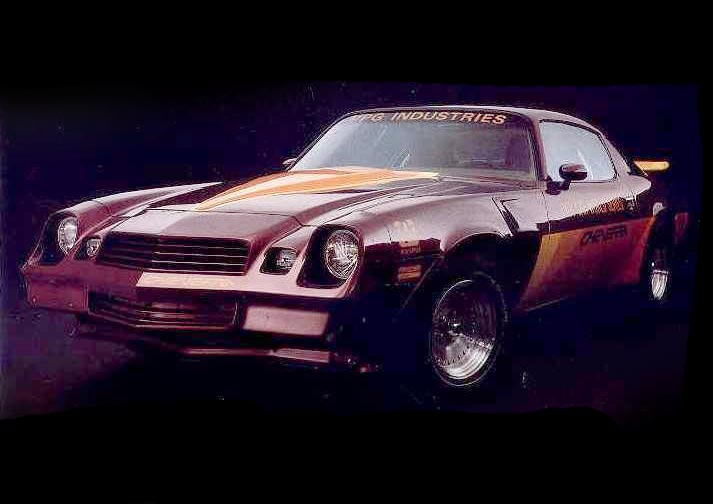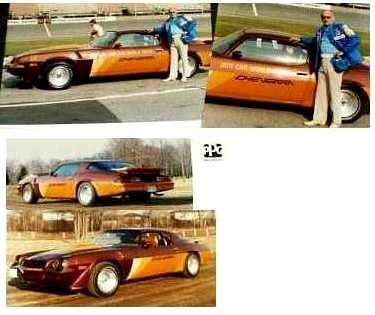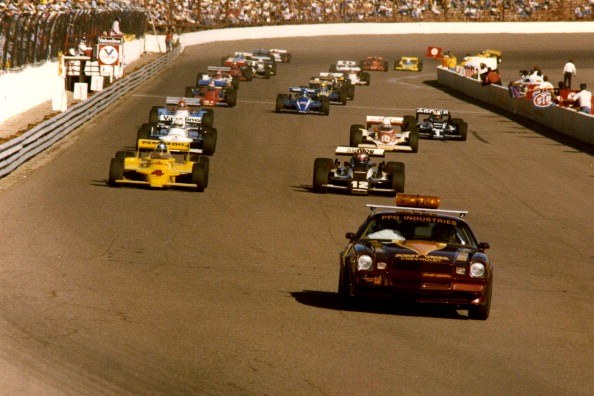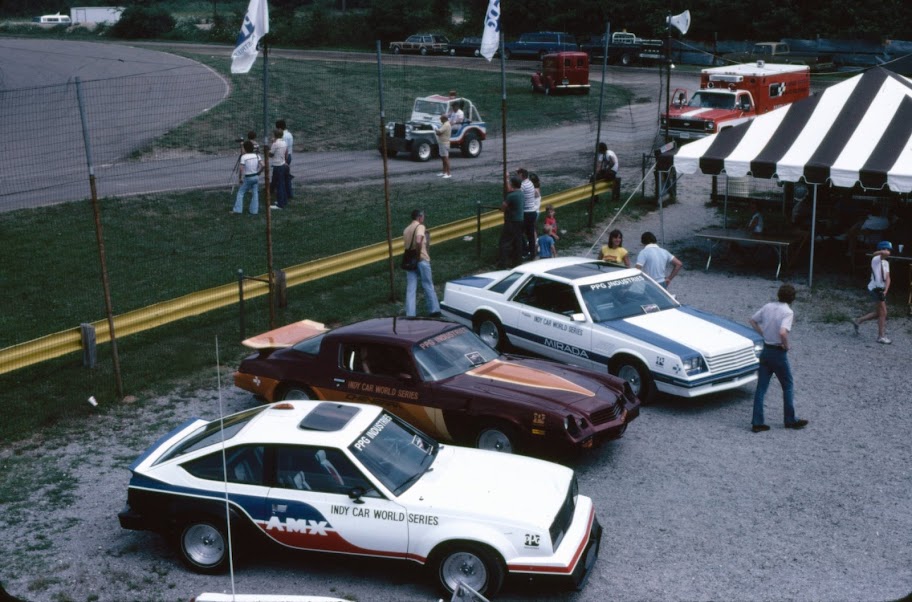 At the Lorain County Speedway, 1980.