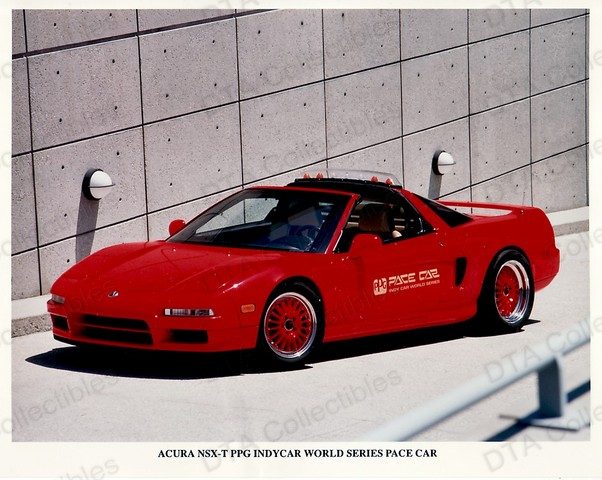 Acura NSX-T – 1995 PPG Pace Car
This NSX-T wears PPG's Chili Red paint.
History
The NSX-T paced Indy Car raced in 1995, alongside the Honda Prelude PPG Pace Car.
Specifications
One of the world's foremost exotic automobiles, the new targa-style NSX-T offers exhilarating handling, cornering and braking in the open air. The NSX-T features a 24-valve, double overhead cam V-6 engine that produces 300 hp. Extensive use of aluminum leads to low weight – 3142 pounds – the key to its performance. The Acura NSX-T pace car is finished in PPG's sizzling Chili Red.
Current Status
I'm told that this car was wrecked during an event and is no longer with us.
Please let me know if you have any information on this vehicle, as I'd love to add it to this page!