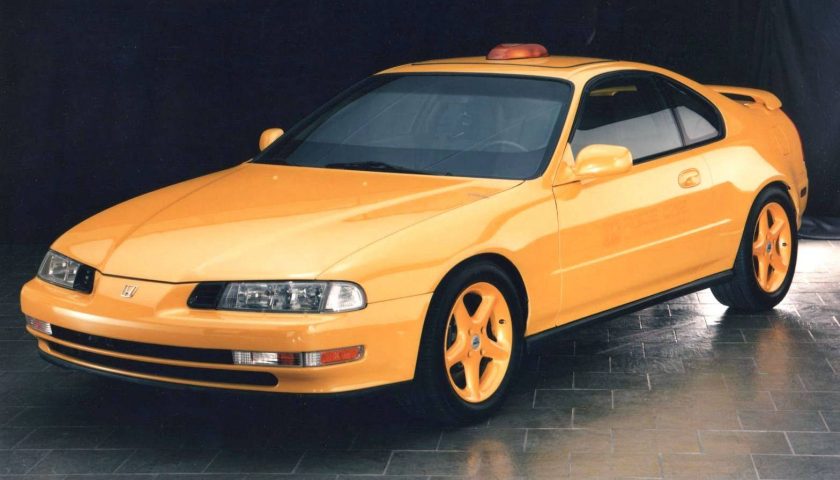 Honda Prelude – 1992 PPG Pace Car
A 4th generation Prelude Pace Car, forgotten by the internet.
History
I'm told that this Prelude was painted purple before it was re-painted yellow, but have not had any luck finding pictures.
Specifications
At 2.2-liters, the multi-point fuel injected- aluminum-alloy 16-valve engine produces approximately 250 hp at 7,800 rpm. With a 5-speed manual transmission and black leather interior, the Prelude is finished in PPG's Yellow Sunglo paint. The car received aftermarket Antera Type 101 5-spoke wheels and lowered suspension. All other modifications are unknown, except for the standard safety modifications including: dual halon fire suppression system, fuel cell, 4-point racing harnesses, and exterior strobe light.
Current Status
Unknown.
I'm unable to find any documentation of this Pace Car online. Please let me know if you have any information on this vehicle, as I'd love to add it to this page!