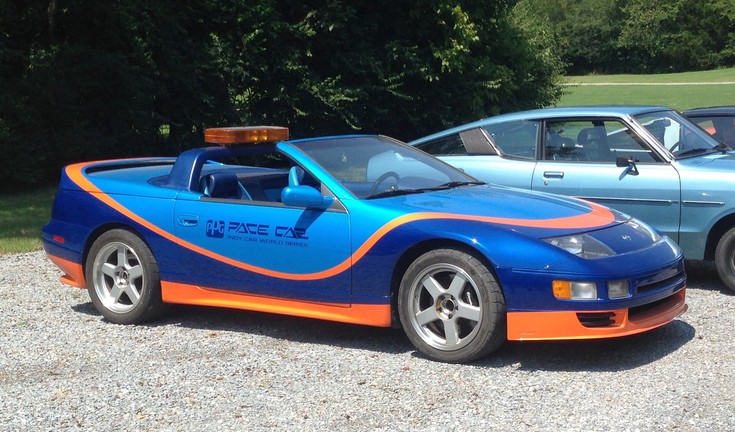 Nissan 300ZX Twin Turbo – 1990 PPG Pace Car
Unlike production cars, this 300ZX was Twin Turbo AND Convertible.
History
While the 300 HP rated twin turbo engine was only available on the 300ZX coupe, leaving the convertible models with only the 222 HP naturally aspirated engine, this one had the best of both worlds. The car started life as a PPG Pace Car in silver paint and was given a makeover to the custom 2-tone blue and orange paint job, with matching interior.
Specifications
Exact specifications are unknown, but here's a walk around video to see the modifications for yourself:
Current Status
This 300ZX is now owned by Nissan's heritage division. it's in good hands, as it appears flawless and has made appearances at shows and events, including track days.