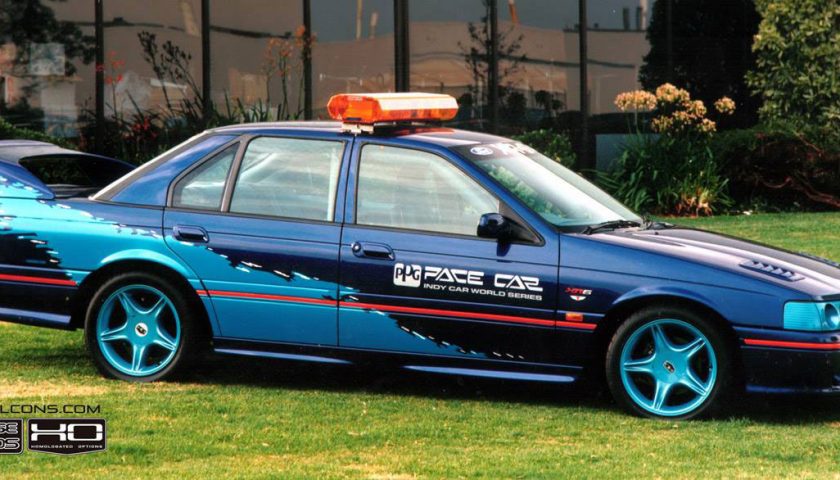 Ford Falcon – 1994 PPG Pace Car
A PPG Pace Car from down under.
History
This Falcon was used in Australia's PPG Pace Car fleet.
Specifications
Unknown.
Current Status
It appears that this one made it into private hands. The owner removed the light bar, red stripe and PPG logos.
Please let me know if you have any information on this vehicle, as I'd love to add it to this page!