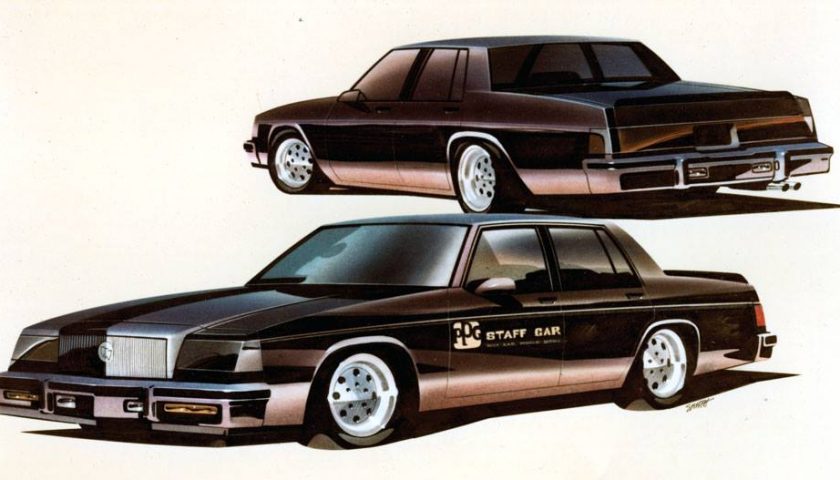 Buick LeSabre – 1984 PPG Staff Car
Two were supposedly built and one is accounted for.
History
I came across this one on www.deansgarage.com. There isn't any other information available.
Specifications
Aside from the custom paint, blacked out trim and lights and the custom wide 3-piece wheels, modifications to this LeSable are unknown.
Current Status
A guest post on the link above says "We have one of the two 1984 Buick LeSabre PPG staff cars 1G4AP6943EH826130 and wanted to bring it to your attention." So one of the two 1984 PPG LeSabre Staff cars is accounted for.