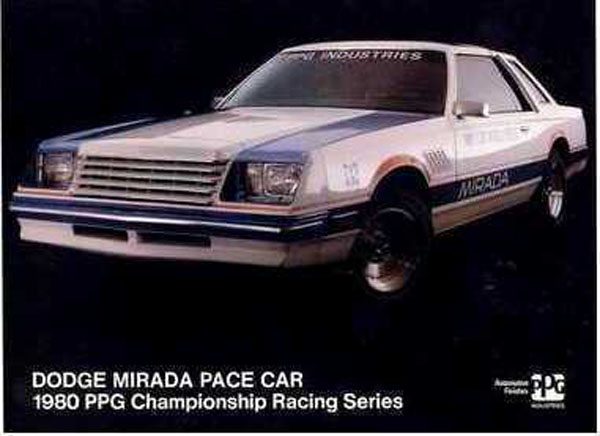 Dodge Mirada – 1980 PPG Pace Car
Long gone, but not forgotten.
History
Unknown.
Specifications
Unknown.
Current Status
Unknown.
I'm unable to find any documentation of this Pace Car online. Please let me know if you have any information on this vehicle, as I'd love to add it to this page!
The following images were found from 1980, at the Lorain County Speedway in Elyria, OH. The Mirada can be seen along side the 1980 AMC AMX, 1980 Ford Mustang, and 1980 Camaro Cheverra Pace Cars.