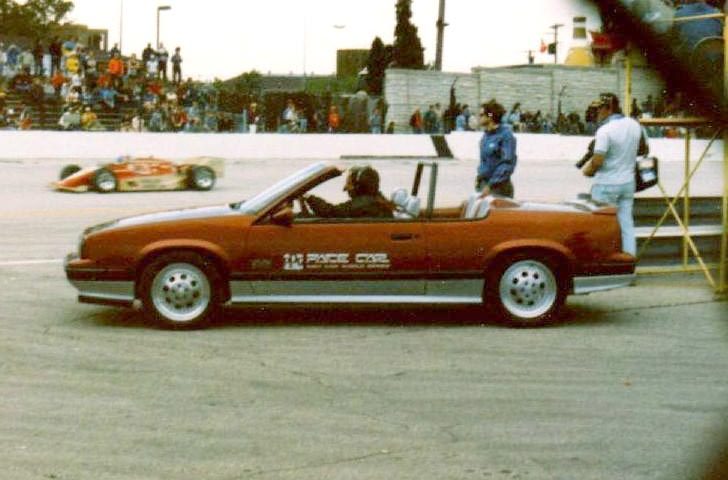 Oldsmobile Cutlass Calais – 1985 PPG Pace Car
History
Originally an Indianapolis 500 Official Pace Car (not one of the "limited" Pace Car coupes with cosmetic/interior upgrades that was sold to the public) this vehicle went on to serve as a PPG Pace Car, where it received a host of undocumented upgrades. It's unclear how many of these Indianapolis 500 Official Pace Cars were built (I read only two) but here's a video of James Garner driving one before it was converted into the PPG Pace Car shown below.
Specifications
The only upgrades visible from the few old photos I could dig up on this car are in the engine bay, where 2.7 4-cyl. received an air cleaner, valve cover and header. Correct me if I'm wrong, but I believe the Indianapolis 500 Official Pace Car had a 2.7L worth 215 HP, which is impressive for 1985 and a huge upgrade over the pedestrian version of this Pace Car, which had the standard 100 HP 2.5L.
Current Status
Unknown.
I'm unable to find any documentation of this Pace Car online. Please let me know if you have any information on this vehicle, as I'd love to add it to this page!