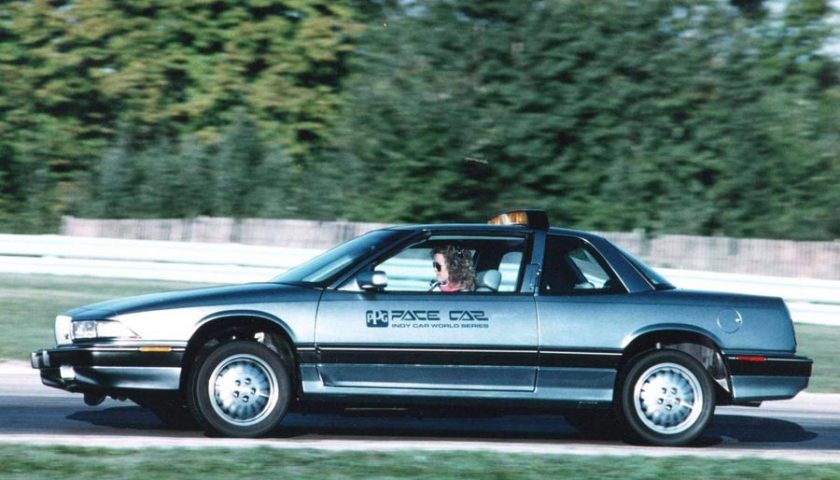 Buick Regal Grand Sport Convertible – 1993 PPG Pace Car
A one-off convertible conversion with a 2-piece removable hard top. 
History
The Regal Gran Sport was powered by a 3.8-liter V6 offering 170 horsepower. This engine was available in the Regal Custom and the Limited as optional equipment. The standard transmission was a four-speed automatic and anti-lock brakes were standard on the Regal Limited and Regal Gran Sport.
Specifications
This car received a custom 2-piece removable roof. A targa top removed above the front seats. Then a body-integrated safety bar remained stationary behind the front seats. The rear glass and roof beyond the safety bar were also removable, giving the illusion of a full convertible with integrated roll bar- I wish I had better photos of the car in topless mode.  Aside from the custom removable top, additional modifications and specs are unknown.
Current Status
Unknown.